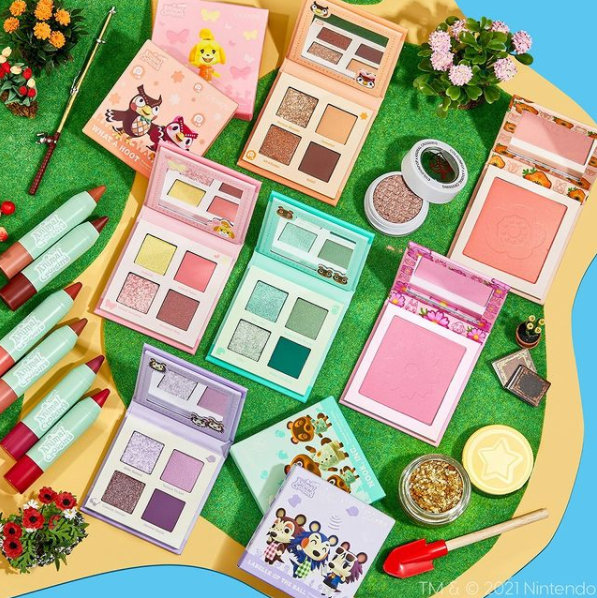 Credit : colourpopcosmetics/Instagram
Colourpop has enjoyed a slew of successful collaborations in the past few years. From popular influencers to nostalgia-inducing partnerships with Disney, Hello Kitty, Sailor Moon, and Candy Land, there is always something for every beauty lover. After jumping on The Mandalorian craze last year with the ColourPop x Mandalorian The Child Eyeshadow Palette, Colourpop turns to the world of video games with the Colourpop x Animal Crossing: New Horizons collaboration. The new collection will be launched with 11 new products inspired by the colorful world of Animal Crossing. Here's a sneak peek of what's in store.
4-Pan Palettes
There will be four 4-pan palettes in the ColourPop x Animal Crossing: New Horizons collection. There's the Labelle of the Ball palette, which has four shades of lilacs and purples; Nook, Inc., which has four shades of green; What A Hoot is a neutral brown palette; and 5 Star Island is a predominantly pink palette with a bright yellow shade thrown in. All palettes include different finishes of matte, metallic, and pressed glitter eyeshadows.
Pressed Powder Blushes