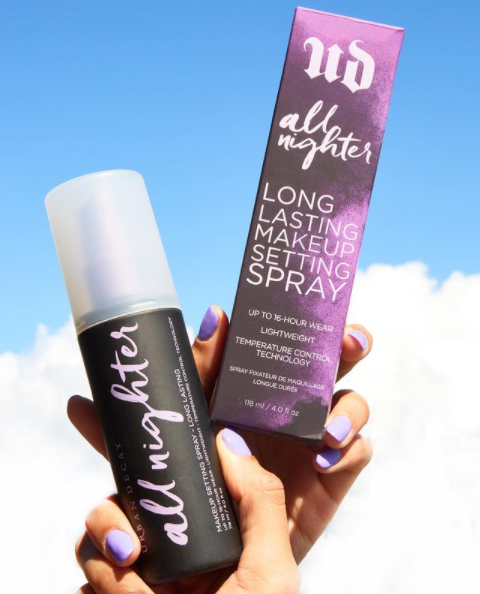 Credit : urbandecaycosmetics/Instagram
The constant mask-wearing amidst the pandemic has change the way we apply makeup. Some have resorted to putting makeup on only the upper part of their faces, others have set makeup aside and focused on skin care, while hardcore beauty junkies have scoured the internet for smudge-free and transfer proof products. One solution that is overlooked is a good setting spray. Instead of spending money on new makeup products that may or may not budge under a mask, invest in a good setting spray so you can still make use of everything that you already have. Since mask-wearing is still observed in most places around the world, here are some of the best setting sprays to mask-proof your makeup.
Uban Decay All Nighter Long Lasting Makeup Setting Spray
She Finds approves of this Allure Best of Beauty award winner that locks in makeup by lowering its the temperature using patented technology. It's formulated to set your makeup in place for 16 hours once you've perfected your look for the day. Once you're done applying your products, close your eyes and spray all over the face and wait for it to dry. Make sure to hold the bottle eight to ten inches away.