Jan 07, 2021 07:15 PM EST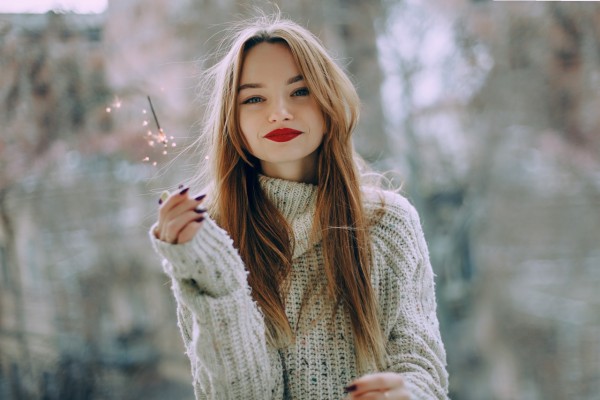 As they say, rules are made to be broken. Unless you're Lady Gaga, there are specific rules that most people follow in the beauty industry. While beauty canons like taking off your makeup before sleeping and wearing sunscreen are non-negotiable, others like reserving bold lipstick for nights out are laughable. Below are several beauty "rules" to break in 2021.
Don't wear a bold lip during the day.
For a lot of people, their mood plays a big part in choosing makeup colors. Bold colors give a boost of confidence and brighten up a dreary day. Especially in a mandated lockdown, anything that can lighten the mood will improve anyone's day.
If wearing a bold red lip when you are stuck indoors perks you up, go for it! Harper's Bazaar recommends MAC Cosmetics Matte Lipstick in the classic Ruby Woo, NYX Liquid Suede Lipstick in Kitten Heels, NARS Velvet Matte Lip Pencil in Dragon Girl, Pat McGrath Labs MatteTrance Lipstick in Obsessed! and Fenty Beauty Stunna Lip Paint Longwear Fluid Lip Color in Uncensored.
Concealer is only for covering dark spots and blemishes
False. While concealer serves those purposes, you can also use them for other things. One thing Glamour does with concealer is faking an eye lift. To achieve the trendy fox eye, draw a straight line from the outer corner of your eye to your temple for a lifted look ala Bella Hadid. Glamour likes Dior Forever Skin Correct Concealer, Rare Beauty Liquid Touch Brightening Concealer, and E.L.F. Cosmetics 16HR Camo Concealer.
Also read: The Ordinary Concealer Is About To Launch And The First Reviews Are In!
Blush stays on the cheeks
Blush does give you a spot of color on otherwise pale cheeks, but that's not all it can do. You can use blush for contouring or as an all-over brightener. Apply an apricot or peach-toned blush on eyelids and cheek tint on the lips for a more natural finish. Glamour UK suggests drugstore favorite Milani Baked Blush, Glossier Cloud Paint, Stila Convertible Color Dual Lip & Cheek Cream, Stila Convertible Color Dual Lip & Cheek Cream, and NARS Blush in Orgasm.
Pluck all stray eyebrow hairs
These days, the fuller your brows are, the better. Make this trend work for you. If your eyebrows are looking unkempt from missing all of last year's brow-shaping appointments, grab a clear bar of soap and a clean mascara wand. To achieve the on-trend "soap brows," gently rub the mascara wand against the clear soap to get a little soap residue and use that to tame your eyebrows into place. If there are tiny bald spots to be found, fill them in with a light eyebrow powder for a more natural appearance.
Reserve perfume for special occasions
As Covid-19 has prevented us from celebrating special occasions in the usual fashion, you may end up with expired perfume if you continue to wait. Even if you're working at home, indulge in some aromatherapy by spraying on your favorite fragrance.
Related article: Loubiworld: Christian Louboutin Launches First Fragrance Line
See Now: 100 Most Beautiful Women In The World
PHOTO GALLERIES
BEAUTY IDEAS
HOW TO