BEAUTY
Dove Refillable Deodorant Launched To Help Reduce Plastic Waste
Jan 07, 2021 05:10 AM EST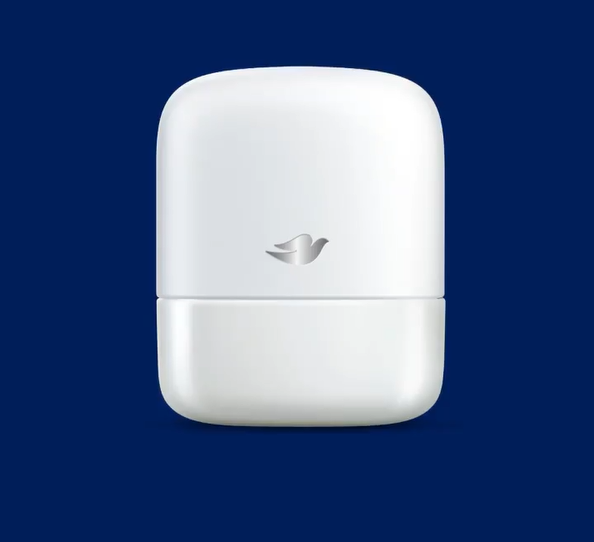 Credit : dove/Instagram
Last year, Allure reported that only nine percent of all plastic waste produced has actually been recycled. One reason why is plastic waste is rarely disposed of correctly. When it gets mixed it up with glass, other unrecyclable plastics and substances, an entire recycling bin can get contaminated and the chances of recycling the contents go down to zero. The second reason is, unlike aluminum, the demand for recycled plastic is low. To help eliminate plastic waste, Unilever has just launched the Dove Refillable Deodorant.
Minim Packaging
Allure's associate digital beauty director, Sarah Kinonen, got the exclusive chance to try out Dove's latest product. The Dove Refillable Deodorant doesn't look like your usual deodorant. In fact, it looks more like a beauty device with its sleek and modern look. Dove collaborated with A Plastic Planet and Dutch design consultancy VanBerlo to design this palm-sized, white refillable stainless steel case called minimTM. The case itself is packaged in 100 percent Forest Stewardship Council-grade paper. The minimalist design looks timeless and as Dove's global vice president of deodorants, Augusto Garzon, tells Allure, it's meant to encourage consumers to reuse it for a long time, perhaps for life.
Also read: How To Recycle Your Beauty Product Containers
The Dove Refillable Deodorant's stainless steel case is so durable that Sian Sutherland, cofounder of A Plastic Planet and the co-creator of the case, says you can drive a car over it and the case will be able to withstand the force. Compared to other Dove deodorant, it's also made with 54 percent less plastic. Treehugger add that the plastic content is made from 98 percent recycled materials. While the use of plastic is not entirely eliminated, you would only have to buy the case once and it's backed with a lifetime guarantee.
Dove 0% Aluminum Deodorant
As for the Dove Refillable Deodorant's actual deodorant content, it will feature Dove's 0% Aluminum Deodorant. Consumers may want to note that since the formula is free from aluminum, this is not an anti-perspirant product. To keep you smelling fresh, the hero ingredient is glycerin and the following scents: Cucumber and Green Tea and Coconut and Pink Jasmine. There's also the Sensitive version for those who prefer zero fragrance. Kinonen likes the Cucumber and Green Tea variant and has observed that it lasted a full workday, including "very sweaty Peloton classes." She also adds that while it is not an anti-perspirant, she experienced minimal wetness throughout the day.
More Reusable Packaging
Dove is not the only Unilever deodorant that is getting this makeover. As Unilever stated in press release last year, Axe (known and Lynx in the UK) and Rexona (known as Sure in the UK and Degree in the US) will also be tested in this packaging. As Treehugger reports, Americans generate 230 pounds of plastic per person yearly. This is the highest rate in the world and reusable packaging in more products will surely help lower those alarming values for the sake of the environment.
Related article: Global Beauty Industry Giants Henkel and Procter and Gamble Join the Sustainability Bandwagon