BEAUTY
Global Beauty Industry Giants Henkel and Procter and Gamble Join the Sustainability Bandwagon
Dec 16, 2020 10:52 AM EST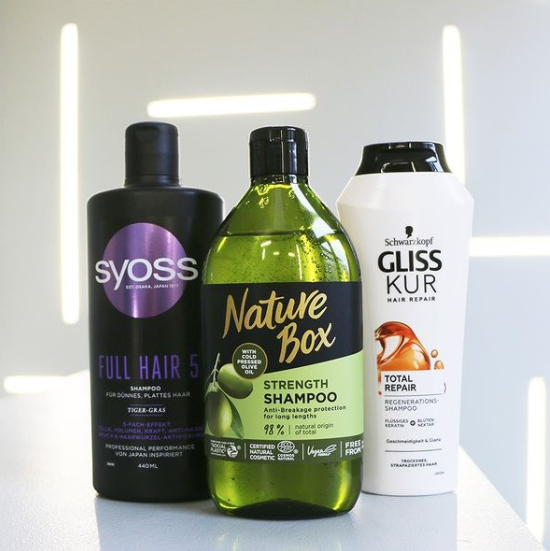 Credit : henkel / Instagram
Henkel Beauty Care, the group behind brands such as Schwarzkopf, Dial, and Syoss, has their eye towards clean and sustainable products and is reviewing their whole brand portfolio which includes packaging and formulations.
The German company has announced their goals for 2021 and one of those goals is to launch a number of product innovations for their organic brand NAE, Diadermine skincare products, and Schwarzkopf hair dyes. In France, Henkel will also launch Nature Box, their own brand of natural hair care products and toiletries. Another goal is to remove all controversial ingredients and to promote more nature-based products. Premium Beauty also adds that Henkel is aiming for 100% recyclable and reusable packaging by 2025.
Nature Box
As millennials and Generation Z are active consumers in the field of beauty and skincare and their tastes are ever evolving, Henkel is also aspiring to be competitive in the natural and organic products movement. As mentioned, they are launching Nature Box, which is similar to Unilever's Love Beauty and Planet brand. For Nature Box's product line, their shampoos and conditioners are formulated with 99% natural ingredients like cold-pressed hemp, argan oil, coconut oil and avocado oil. The products will have both liquid and solid versions and the packaging will be eco-friendly.
Schwarzkopf Natural and Easy
In January 2021, Henkel will launch Schwarzkopf Natural and Easy, a line of hair dyes that is formulated with up to 93% natural ingredients. At-home hair care has been on the rise since the Covid-19 lockdown and the demand for organic products has been very high. The Natural & Easy range will have ten shades and will be available by next year.
Also read: Makeup Wipes Are Harsh On Skin and an Environmental Hazard. Here's What To Use Instead
Organic Beauty
Diadermine, a hundred-year-old skincare brand under Henkel, will soon be presenting its alternative to retinol with sea fennel and algae extracts. These botanical actives will be featured in the Lift + Algo Retinol range which will include a day cream, a night cream, and an eye cream.
NAE, an organic arm of Henkel, will also be releasing an anti-aging skincare line in March 2021. The line consists of three products - day cream, night cream and serum. The Ecocert-certified anti-aging line will have 99% natural ingredients.
More Reasons to Smile
Another industry giant has also climbed on the sustainable bandwagon. Business Wire reports that Procter and Gamble (P&G) has announced the launch of their recyclable toothpaste tubes. Made of HDPE or High-Density Polyethylene, the tubes will still be able to provide the same product integrity as the current tubes, and it will now be accepted in waste recycling plants. Premium Beauty reveals that this transition to HDPE toothpaste tubes will begin globally in January 2021 with P&G's Crest and Oral-B oral care brands and their European counterpart Blend-a-med. The full conversion to these recyclable tubes will be expected North America and Europe by 2025. Virginie Helias, P&G's Chief Sustainability Officer, tells Business Wire that this transition to sustainable packaging was made to inspire responsible consumption and to reduce environmental footprint.
Related article: How To Recycle Your Beauty Product Containers