BEAUTY
Celebrity Makeup Artists Predict That Lipstick Will Make A Comeback in 2021
Dec 21, 2020 07:45 AM EST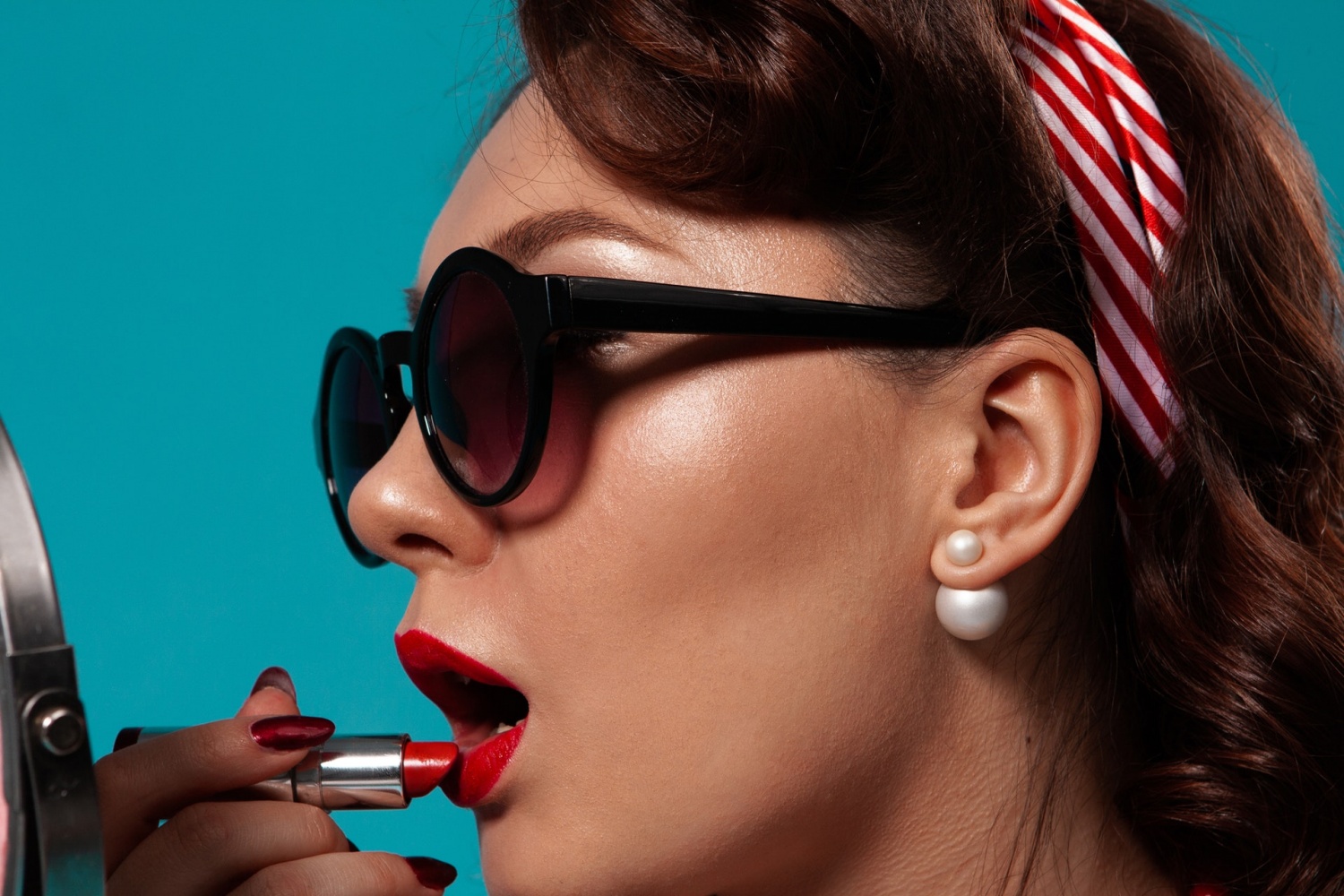 Credit : Daria Rem / Pexels
No other makeup product has the power to boost your mood and give you confidence than a tube of lipstick. However, thanks to Covid-19 and the necessity of wearing masks, lipstick took a backseat to eye makeup products. While it's now trickier to wear lip products underneath a mask, Instyle says that traditional lipsticks are not going anywhere. For now, people are just in search of formulas that will not smudge or stain masks. Lip products like stains, tinted balms and tinted oils have become the new normal in terms of lip makeup. It's better than nothing after all. Hopefully, with vaccines already available, the lipstick comeback that beauty enthusiasts are looking forward to will finally happen.
Before Covid-19 changed everything, shiny lips were making its way back to the limelight and celebrity makeup artist Jamie Dorman says that people will continue to gravitate towards that trend. It's also unnecessary to buy too many lip glosses. You can always buy a clear one and layer it over any lipstick from your collection to add shine and dimension. Another hack from Dorman is to apply a base using a lip stain then add a layer of lip gloss when it's safe to take off your mask.
Also read: Google Launches Virtual Try-On Application For Online Shoppers
Below, celebrity makeup artists share their tips and recommendations so you can still enjoy wearing lipstick underneath a mask. For some people, knowing it's there even without seeing it brings enough sense of normalcy and adds a spring to every step.
Stained Lips
Celebrity makeup artist Erin Parsons advises turning your favorite matte liquid lipsticks into lip stains. She uses drugstore gem Maybelline Superstay Matte Ink Liquid Lipstick and applies it with her fingers for a stained effect and says that it doesn't budge under a mask. With a wide color range of reds, neutrals, pinks and even blue, this liquid lipstick is a favorite of many. It's pocket-friendly, too! Instyle also recommends Victoria Beckham Beauty Bitten Lip Tint. It's formulated with hyaluronic acid and squalene to keep lips smooth and hydrated.
Long-lasting Formulas
Since beauty enthusiasts will neither skip wearing a mask nor wearing lipstick, the solution is finding a non-sticky and long-lasting formula. Glamour's Bella Cacciatore favorite smudge-proof lipstick is L'Oréal Paris Rouge Signature Lightweight Matte Lip Stain in I Create. She shares that even after a three-hour excursions, her mask remains free from stains. Her runners-up include Dior Rouge Dior Ultra Care Liquid Lipstick, Maybelline SuperStay Ink Crayon Lipstick and Benefit Cosmetics Lovetint Lip & Cheek Stain.
Multitasking Lip Products
If you're staying indoors, try multitasking products that offer skincare benefits to keep lips healthy and moisturized. Instyle's top pick is Ilia Beauty Balmy Gloss Tinted Lip Oil, which is infused with hyaluronic acid, meadowfoam seed oil and salicornia herbacea extract. Chapstick Total Hydration Lip Oil has six pretty shades and has vitamins C and E, plus Omegas 3, 6 and 9 to replenish lip moisture. Allure also loves Versed Silk Slip Conditioning Lip Oil which has jojoba, sesame, camellia and sunflower seed oils, Burt's Bees Hydrating Lip Oil that contains sweet almond oil, sunflower seed oil and shea butter, and Kosas Wet Lip Oil Gloss which is formulated with hyaluronic acid and evening primrose oil.
Related article: 11 Transfer-Proof Makeup Products That Will Not Smudge Under a Mask