Dec 10, 2020 10:19 AM EST
(Photo : Omid Armin / Unsplash) The frequent use of dry shampoo may possibly lead to hair loss.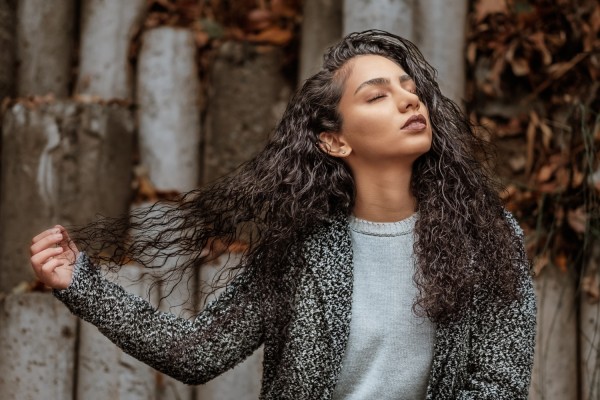 For many people, dry shampoo has become a hair savior and a must-have, especially for those with oily scalps. Dry shampoo can extend the life of a salon blowout, remove excess oil, and freshen hair up until the next shampoo day. As dry shampoo has become a grooming mainstay, some people have also raised concerns about possible hair damage and even hair loss. Trichologists have come forward to share the proper way of using dry shampoo and the cons of using it constantly.
How Dry Shampoo Works
William Gaunitz, certified trichologist and founder of Advanced Trichology, tells Hello Giggles that the primary function of dry shampoo is to provide body and stability to hair and to dry up oil. Most dry shampoo brands contain alcohol, corn starch or rice starch that absorb oil and moisture on the scalp.
The best way to use dry shampoo is to hold the nozzle at least six inches away from the scalp then directly spraying it on the roots of your hair. You can then distribute it evenly with a comb to sop up excess oil and give limp and unwashed hair some volume and body. Allure recommends Klorane Non-Aerosol Dry Shampoo with Oat Milk, Cake Beauty The 'Do Gooder Volumizing Dry Shampoo, John Frieda Luxurious Volume Volume Refresh Dry Shampoo, Bed Head by TIGI Oh Bee Hive! Matte Dry Shampoo and Batiste Original Dry Shampoo.
Also read: How To Tame Frizz According to Celebrity Hairstylists (And Jennifer Aniston!)
The Cons of Using Dry Shampoo
Unlike regular shampoo, dry shampoo doesn't clean the scalp or hair in any way. It can, however, contribute to scalp buildup and that's where it can do damage. Using dry shampoo, per se, is not harmful. It's when you use it too often without actually washing and cleansing your scalp. The result is product and debris buildup and as BoslyMD's certified trichologist Gretchen Friese says, that can lead to hair loss. The ingredients that neutralize oil are also the ones that end up sitting right on your scalp. It can clog hair follicles and you may end up with a bacterial infection called folliculitis. If you're worried about thinning hair or hair loss, Friese recommends using dry shampoo for no more than two days in a row then washing hair in the shower with shampoo and conditioner.
Gaunitz adds that if you are already experiencing hair loss, it will be best to avoid dry shampoos entirely. Typical dry shampoo ingredients like starch and butane will only aggravate existing scalp conditions and will lead to faster hair loss.
Again, dry shampoo is not harmful. Just don't make it a daily habit and use only as needed. Also remember that scalp is skin, and it needs regular cleansing. If you're a big fan of dry shampoo, Byrdie suggests exfoliating the scalp with a product like Ouai Scalp and Body Scrub. Just use the pads of your fingertips to massage the scalp and dislodge product buildup and unclog congested pores.
Related article: The Top Hairstyle Trends You Can Expect to See in 2021
See Now: 100 Most Beautiful Women In The World
PHOTO GALLERIES
BEAUTY IDEAS
HOW TO