Dec 06, 2020 06:08 AM EST
(Photo : José Luis Photographer / Pexels) 2021 will be about embracing your natural hair texture!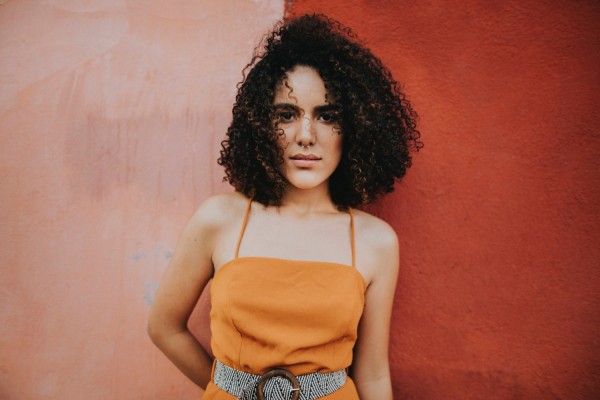 We can only hope that sometime in the next year, visits to the salon can be a regular thing again. Everyone is looking forward to leaving botched haircuts, disastrous bleaching, and patchy dye jobs behind. Celebrity hairstylist Clariss Rubenstein tells The Zoe Report that when it comes to cutting hair at home, her best advice is not to do it at all. She shares that she has done countless correction cuts since reopening her salon and while that keeps her busy, she still cautions against it.
If you simply can't wait for a trim, Rubenstein advices to just do it around your face and ask for help once you get to the back. If you have infinite patience, just use the best products for your hair type and let hair grow out. Save the drastic New Year changes for a professional.
Here are the hair trends to look forward to in the coming year:
Even Layers
Rubenstein says that if you've got long hair, try a one length cut or go for light and long layers. These types of haircuts don't need a lot of maintenance and grows out naturally. These are good considerations while the need to stay indoors is still crucial for health reasons.
Natural Bangs
Set aside your straightening iron and let those curls fly free. Rubenstein says curly bangs will be everywhere. Celebrity hairstylist Andrew Fitzsimons agrees and adds that in general, people are starting to embrace their natural hair texture so whether your hair is straight or curly, you can rock the bang trend.
Also read: Demi Lovato's Amazing Hair Transformations
Curtain Bangs
From Kaia Gerber and Yara Shahidi to Hailey Beiber and Bella Hadid, curtain bangs flattering on every face shape and hair texture. Curtain bangs are cut in an angular manner so that they fall shorter in the center and longer at the sides. This creates that curtain effect that frame the eyes and face beautifully. They're also very easy to style and can easily be customized according your face shape and hair texture. Yara Shahidi has already successfully combined these bang trends. She rocks curtain bangs in her natural curly texture.
Lots of Texture
To create lots of texture, opt for haircuts with layers like the timeless and ever-popular shag or if you're more adventurous, try a mullet cut like Miley Cyrus. Use styling tools to create voluminous curls or use texturizing products to enhance your natural waves and spirals. Marie Claire recommends Pattern Styling Cream, MOROCCANOIL Hydrating Styling Cream, Curls Blueberry Bliss Curl Control Paste and Bumble and bumble Bb. Curl Reactivator.
High Updos
Ponytails are always in style and trend-wise, they go either higher or lower. Partly in thanks to Ariana Grande, the high pony is back with a vengeance and so are topknots. Mark Townsend, celebrity hairstylist for Dove, says topknots are a fashionable, but still professional look, for Zoom business meetings.
Hair Accessories
Hair clips, scrunchies and headbands are cute and functional. Even the hair clamp from the '90s are back and made popular than ever by Bella Hadid and Hailey Beiber. Headbands, in particular, can help hide bangs that were poorly cut at home and grown-out roots.
Related article: Blast From The 90s Past: The Hair Claw Is Back
See Now: 100 Most Beautiful Women In The World
PHOTO GALLERIES
BEAUTY IDEAS
HOW TO