Nov 27, 2020 04:58 AM EST
(Photo : David Livingston / Getty Images) Aniston shares that she's had frizzy hair since she was a kid.

(Photo : Åsmund Gimre / Unsplash) Dryness in hair causes frizz. Moisturize, moisturize, moisturize.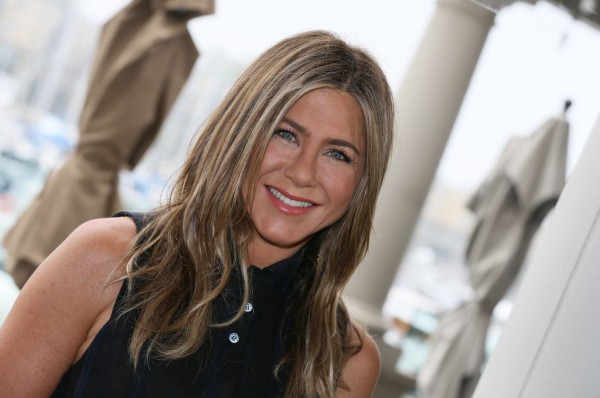 Whether you have straight, wavy, or curly hair, no one is a stranger to frizz. While we can blame genes and humidity, we can't change either. What we can do is to choose the right hair products to tame the frizz and flyaways. For everyone's favorite F.R.I.E.N.D. Jennifer Aniston and longtime hair idol for many, Aniston told Byrdie that her hairstylist Chris McMillan has turned her to Unite 7SECONDS Detangler, a leave-in hair conditioner. She adds that it's a favorite and that she can just let her hair air dry with this leave-in and it will "eliminate any frizz." Aniston has previously shared with Women's Health that she's had frizzy hair since she was a kid thanks to genetics. Well, what's good for Rachel Green should work well for the rest of us.
Michael Dueñas, founder of Hair Room Service and Caile Noble are both celebrity hairstylists and frizz-fighting experts. Here are some of their best tips and tricks to win your battle with frizz.
Use the right products in the shower.
One way to keep frizz away is to keep hair well-moisturized. Start your day right by staying away from shampoos with sulfates. Dueñas says looks for products with silicone, Sebacic Acid, Argan Oil, Camelia Oil, Coconut Oil, Avocado Oil and Hydrogenated Castor Oil. Elle recommends Not Your Mother's Naturals Coconut Milk and Marula Tree Oil High Moisture Shampoo, Redken Frizz Dismiss Sulfate-Free Shampoo with Brazilian Pracaxi Oil and Living Proof No Frizz Shampoo. For conditioner options, Elle's top picks are Bumble and bumble Super Rich Conditioner, OGX Argan Oil of Morocco Conditioner and L'oreal EverSleek Sulfate-Free Intense Smoothing Conditioner.
Shampoo less.
The number one enemy of frizz is dry hair. When you're prone to frizz, washing hair too often will only strip off hair's natural oils. Dueñas advises shampooing just once or twice a week. If that gives you an itchy scalp, find a pattern that works for you or consider co-washing especially if your have curly or coily hair.
Also read: Co-Washing 101: How To Do It and What To Avoid
Don't rinse off all your conditioner.
If your hair is curly, leave a small amount of conditioner in your hair then use a diffuser to dry it. Just make sure you rinse well at the scalp to avoid buildup. For other hair types, apply a dime-sized amount of conditioner from mid-shaft to the ends while still in the shower if you have any plans of blow-drying hair after. Just make sure to protect hair with the right products before using any heat styler or avoid heat styling as much as you can.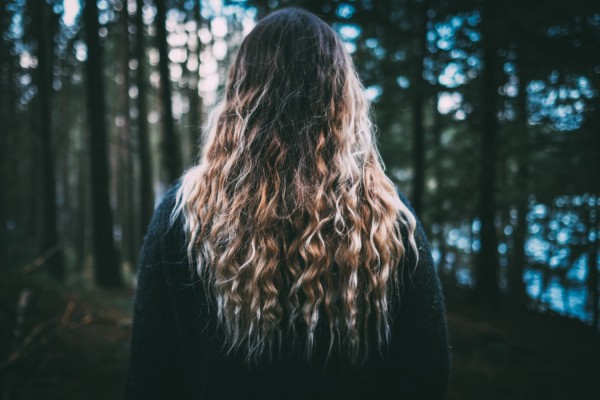 Back it up.
If you're not comfortable leaving conditioner in your hair, make sure to use a cream or serum right out of the shower for extra protection. Dueñas recommends Evo Lockdown Smoothing Treatment and adds that it can be used whether you use a heat styler or not. He says this product will enhance shine, soften hair and of course, fight frizz. Other frizz busters are John Frieda Frizz Ease Original Hair Serum, Garnier Fructis Sleek and Shine Anti-Frizz Serum and Ouai Leave-In Conditioner.
Check your pantry.
Noble and Dueñas both praise the benefits of Coconut Oil. It's great to use as a hair mask to fight frizz and give your hair extra shine. You can apply raw coconut oil directly on hair, comb it through to distribute evenly, don a shower cap and keep it on overnight. Just don't apply to much because it can be heavy and hard to remove. However, you can always shampoo twice with a sulfate-free product.
Get regular trims.
Dueñas advises to get a haircut every two month to get rid of split ends as they are major contributors to frizz. They also give hair a fuzzy appearance and make frizzy hair look worse.
Related article: Best of 2020: Hair and Skin Care
See Now: 100 Most Beautiful Women In The World
PHOTO GALLERIES
BEAUTY IDEAS
HOW TO