Nov 19, 2020 11:36 AM EST
(Photo : Andrea Piacquadio / Pexels) Confused with co-washing? Here are the do's and don'ts for curly hair maintenance.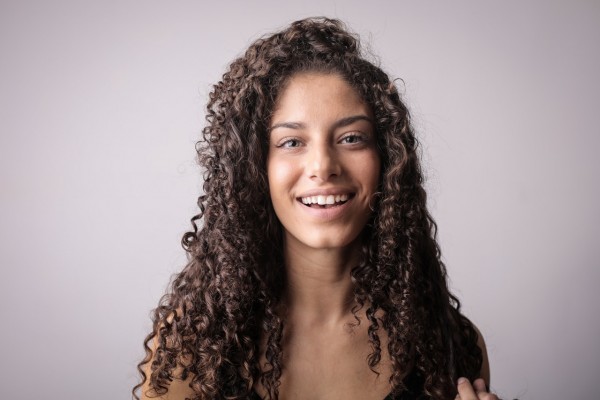 Conditioner washing, aka co-washing, is a hair cleansing technique that dispenses with shampoo and uses only conditioner to ensure maximum hydration. Best suited for curly hair, the goal is avoiding harsh detergents (e.g. sulfates) found in shampoos so that curly hair can retain its natural moisture and have that defined shape without the frizz. Curl expert and Bouclème founder Michele Scott Lynch shares that if you're new to co-washing, expect your scalp to be oilier than usual as it adjusts to your new routine. She assures that this is only temporary and will level out after a month or two.
Here are do's and don'ts to remember as you start your co-washing routine:
Do use a cleansing conditioner.
When co-washing began trending a few years ago, people used regular conditioner for cleansing. The thing is regular conditioner is not made to cleanse, but to hydrate. These days, there are specially formulated cleansing conditioners with little to zero sulfates. They're enough to cleanse your scalp and leave hair smooth and hydrated. Good Housekeeping recommends Joico Curl Co-Wash Whipped Cleansing Conditioner or Kerastase Discipline Curl Ideal Cleansing Conditioner for curly hair and Unwash Bio-cleansing Conditioner Hair Cleanser for all hair types.
Do include a clarifying shampoo in your rotation.
If you tend to have an oily scalp and use a lot of product on your hair, removing buildup should be considered a priority. Rotate your cleansing conditioner with a clarifying shampoo to remove or prevent buildup. Byrdie recommends Davines SOLU Shampoo, Aveeno Apple Cider Vinegar Blend Shampoo, Amika: Reset Clarifying Gel Shampoo and Pattern Beauty Clarifying Shampoo.
Also read: Best of 2020: Hair and Skin Care
Do use a detoxifying hair mask.
For those who exclusively co-wash hair, use a detoxifying hair mask instead of shampoo to remove product buildup. Some of the best hair clarifying masks for curly hair are, Christophe Robin Cleansing Mask with Lemon and Prose Pre-Shampoo Scalp Mask.
Don't forget your scalp.
While you're co-washing, pay close attention to your scalp. Rub your cleansing conditioner against your scalp thoroughly to dislodge grime, dirt and product buildup. Vogue likes Briogeo Scalp Revival Stimulating Therapy Massager, Curltastic Shampoo Massage Brush and Leonor Greyl Massaging Scalp Scrubber.
Don't forget to detangle hair.
Make sure your cleansing conditioner reaches all your strands. Distribute product evenly in the shower with a wide-toothed comb or detangling brush. Bustle approves of Tangle Teezer Thick and Curly and Crave Natural Detangling Brush, while Allure likes Wet Brush Shower Flex, Tangle Teezer The Ultimate Detangler and Hercules Sagemann Magic Star Hair Comb.
Don't use heavy styling products.
If you only co-wash your hair, skip products that contain petroleum and other heavy oils to avoid a large amount of buildup. Try Amika: Curl Corps Defining Cream, Briogeo Curl Charisma Rice Amino + Avocado Leave-In Defining Crème and Miss Jessie's Curls So Fresh.
Related article: Stay As Cool As Ever With These Winter Hair Color Trends for 2020
See Now: 100 Most Beautiful Women In The World
PHOTO GALLERIES
BEAUTY IDEAS
HOW TO