Dec 09, 2020 06:21 AM EST
(Photo : Shiny Diamond / Pexels) If your sensitive skin doesn't react well to AHAs and BHAs, try PHAs.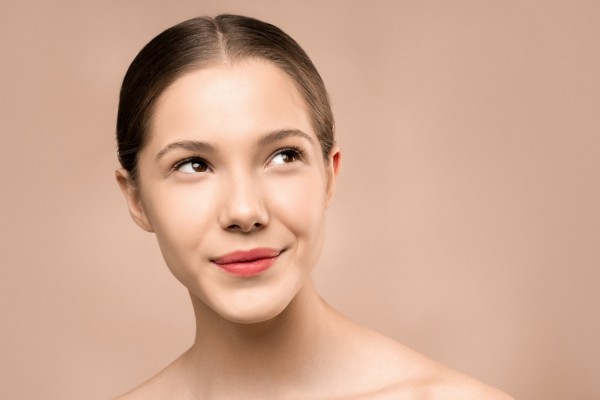 As bakuchiol is the gentler alternative for the more popular retinol, polyhydroxy acid is the milder option versus alpha and beta hydroxy acids in skincare for those with very sensitive skin. As we've come to know, exfoliation is a crucial element in skincare. Regular exfoliation removes dead skin cells, excess oil, and grime to reveal brighter and fresher skin. While physical and manual exfoliation using scrubs and cleansing devices help, chemical exfoliation with the use of acids work at a cellular level and is gentler on skin. However, those with sensitive skin still have adverse reactions to using AHAs and BHAs.
How PHAs Work
This is where polyhydroxy acid (PHA) comes in. Dr. Nikhil Dhingra of Spring Street Dermatology tells Cosmopolitan that just like AHAs (glycolic and lactic acids) and BHAs (salicylic acid), PHAs are also chemical exfoliants but are the gentlest among the three. The difference is PHAs have larger molecules, so they don't penetrate as deeply as the other two.
New York City dermatologist Dr. Patricia Wexler also shares with Allure that PHAs also combat glycation, the process in which digested sugar permanently attaches itself to the collagen in skin and weakens it, together with elastin levels. She adds that PHAs are rich in antioxidants and they also stimulate epidermal repair and growth. Furthermore, unlike AHAs, PHAs do not make skin photo-sensitive and can be used during the day. Sunscreen will remain a must though. Finally, Dr. Y. Claire Chang of Union Square Laser Dermatology tells Byrdie that PHAs are versatile. It can be used with retinol or bakuchiol to treat acne and hyperpigmentation and with hydroquinone to improve mature skin's tone and texture.
Also read: Bakuchiol: The Gentler Alternative to Retinol
If your sensitive skin can't tolerate AHAs and BHAs, you will still be able to benefit from chemical exfoliation thanks to PHAs. Dr. Dhingra assures that PHAs are just as effective in exfoliating the superficial layers of your skin.
The three most common types of PHAs are galactose, gluconolactone and lactobionic acid. Just like AHAs and BHAs, you can find them in skincare products such as toners, serums, and moisturizers.
Products That Hero PHAs
Cosrx PHA Moisture Renewal Power Cream
It's not as common to find acids in a moisturizer but Cosrx created this hybrid moisturizer and exfoliator. It hydrates dry and sensitive skin while gently exfoliating to reveal brighter skin.
Glossier Solution Exfoliating Skin Perfector
Byrdie is a fan of this Glossier formula and says that it's highly effective in treating acne. The solution contains all three acids so go easy. Start using it once or twice a week until your skin builds up tolerance. If you're prone to acne, it will be worth it.
Glow Recipe Avocado Melt Retinol Sleeping Mask
Retinol is tempered by PHA in this sleeping mask by glow recipe. Avocado is great for moisturizing dry skin, something that's common with in the winter.
Herbivore Bakuchiol
For extremely sensitive skin, this pretty lavender-colored serum combines the gentle exfoliating powers of retinol alternative bakuchiol and PHA. If you haven't used retinol or acids before, it's best to do a patch test.
NEOSTRATA Restore Bionic Face Cream
Allure recommends this PHA face cream and it's also a favorite of dermatologist Dr. Shereene Idriss. This potent anti-aging cream is formulated with 12% PHAs (4% lactobionic acid and 8% gluconolactone) and is best for mature or sun-damaged skin. It's also good to use after microdermabrasion procedures or chemical peels.
Zelens PHA+ Bio-Peel Resurfacing Facial Pads
These facial peeling pads buff away dead skin cells to make skin feel and look more even. As PHA is a humectant, this solution will also lock in moisture to save skin from dehydration.
Related article: These are the Most Common Skin Care Issues of Women Over 40
See Now: 100 Most Beautiful Women In The World
PHOTO GALLERIES
BEAUTY IDEAS
HOW TO