Dec 08, 2020 05:01 AM EST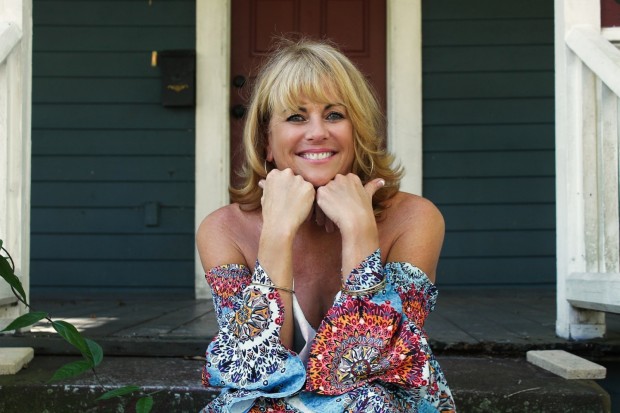 As women age, collagen and elastin production slows down and this leads to fine lines, wrinkles, and discoloration. While actress and producer Reese Witherspoon has told Allure in a 2019 interview that she has earned every line and wrinkle and many consider them signs of wisdom, the ways in which women deal with them vary. Some welcome them with open arms and some prefer them to be less visible. There is no right or wrong way to age gracefully as long as the person is happy and comfortable in their own skin.
Dermatologists point out the typical skin concerns of women over 40 and how to address them to let one's natural beauty shine through.
Fine Lines and Wrinkles
Dermatologists share that the most common issue that patients over 40 bring up is what they call the "11s" which are those deep creases between the eyebrows. Next are the lines and wrinkles that form around the eye area, the cheeks and the neck. Cosmetic dermatologist Dr. Ava Shamban tells Allure that the best skincare ingredients to combat lines and wrinkles are alpha hydroxy acids (AHAs) and beta hydroxy acids (BHAs). She recommends an AHA-based product, like No7's Protect & Perfect Intense Advanced Serum Activating Pads to exfoliate skin by removing remove dead skin cells. The constant use of acids will brighten the complexion and reduce lines and wrinkles. Dr. Shamban adds that incorporating the antioxidant vitamin C and moisturizing hyaluronic acid into your skincare routine will help plump up the skin from a cellular level. For vitamic C serums, Oprah Magazine recommends DERMA-E Vitamin C Concentrated Serum, OLEHENRIKSEN Truth Serum and Tatcha Violet-C Brightening Serum 20% Vitamin C + 10% AHA. For hyaluronic acid, some of Oprah's picks are The Ordinary Hyaluronic Acid 2% + B5, CeraVe Hydrating Hyaluronic Acid Face Serum and COSRX Hyaluronic Acid Hydra Power Essence.
Retinol Side Effects
Retinol is one of the best anti-aging ingredients, but it can be harsh on sensitive skin. Dermatologist Dr. Michele Green recommends bakuchiol, a plant-based retinol alternative that provides the same benefits of retinol without the harsh side effects. Try YUNI's Beauty Sleepy Beauty Bakuchiol and Biotic Serum and for best results, Dr. Green advises pairing bakuchiol with hyaluronic acid and using both in your evening routine.
Also read: Bakuchiol: The Gentler Alternative to Retinol
Adult Acne
Dr. Anne Chapas, the founder and medical director of Union Square Laser Dermatology, tells Allure that it's still normal to be acne-prone in your 40s. She says it's crucial to take off makeup before going to bed and adds that the skin recovers and repairs itself at night so make sure that it's thoroughly clean. She recommends CeraVe's Renewing SA Face Cleanser for acne-prone skin and points out that salicylic acid and benzoyl peroxide are still the most effective ingredients for treating acne. They are also the safest for all ethnicities, skin types and skin tones. For the best moisturizers for blemish prone skin, Cosmopolitan's top picks are Origins Clear Improvement Pore Clearing Moisturizer and Peter Thomas Roth Acne-Clear Oil-Free Matte Moisturizer.
Hyperpigmentation
Skin discolorations can be caused by constant sun exposure, melasma, hormonal changes or acne scarring. Dr. Chapas points out that while these are the usual reasons for hyperpigmentation, skin discolorations can also be a symptom of skin cancer. If you notice unusual blotches or darkening, it's important that you see a doctor to rule skin cancer out.
For the common causes of hyperpigmentation, Dr. Shamban says the following ingredients are the best to address it: vitamin C, niacinamide, kojic acid, azelaic acid and mandelic acid. For darker skin tones, Dr. Shamban suggests tranexamic acid.
Under-eye Circles
To go with a good night's sleep, add an eye cream aside from your usual moisturizer. Eye creams are formulated with specific ingredients that target dark circles, eyebags, puffiness or hollowness. Dr. Green says these ingredients may not be included in your moisturizer so they're worth the investment. She suggests La Roche-Posay's Redermic C Eyes Anti-Wrinkle Eye Cream or Olay Eyes Brightening Eye Cream for Dark Circles.
Related article: Skincare Shopping: What Dermatologists Are Telling You To Save or Splurge On
See Now: 100 Most Beautiful Women In The World
PHOTO GALLERIES
BEAUTY IDEAS
HOW TO