Dec 08, 2020 06:43 PM EST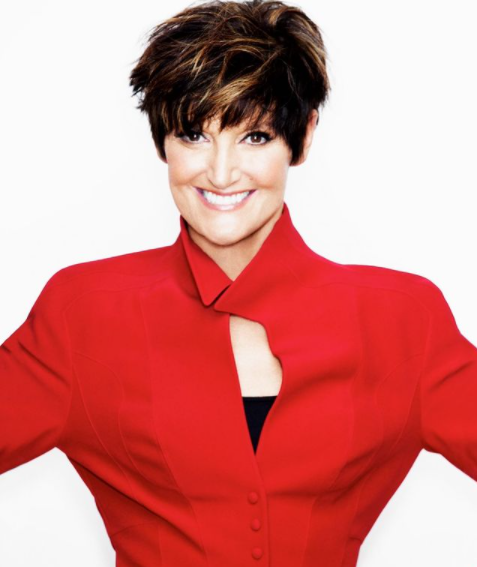 Just nearly two years after her twin sister and co-founder Jean Ann Ford passed away from cancer in January 2019, Benefit Cosmetics co-founder Jane Ann Ford passed peacefully at home on December 2.
According to a brand spokesperson, she died from long-standing health issues and left behind her husband, Chris Petrin, her nieces, Maggie Ford Danielson and Ann Ford Danielson, and her brothers, Lee R. Ford III and Brad Ford.

A Slice of Benefit History
The Ford sisters, originally from Indiana, were both successful models and makeup artists. After flipping a coin, they opened a makeup shop (as against a casserole shop) in San Francisco. They founded Benefit Cosmetics in 1976, and their first and ever-popular product, Benetint, was reportedly the brainchild from an encounter with an exotic dancer.
According to Popsugar, this dancer named Rosie went into the twins' shop in search of a solution to her problem: she wanted her nipples to be more visible for all the people in the back row to see. The twins created a tint from boiled rose petals, and Benetint was born.
As the company's tagline is "Laughter is the best cosmetic," Jane Ann and Jean Ann Ford obviously celebrated their colorful history, and their humor and cheek can still be seen on Benefit's saucy and funny product names. Jean's daughters, Maggie and Annie, joined Benefit in 2008 and are the brands' Global Beauty Authorities. Benefit Cosmetics is now fully owned by LVMH Moet Hennessy Louis Vuitton.
ALSO READ: Beauty Editors Present Their Top Eye Makeup Picks for 2020

Best of Benefit
In honor of Jane Ann Ford's passing, here's a list of the best Benefit makeup products compiled by Good Housekeeping and Total Beauty.

Benetint Lip & Cheek Stain
Benefit's first beauty product has cult status among makeup junkies. This sheer red liquid gives lips and cheeks a natural but vibrant wash of healthy color. Celebrity fans include Nicole Kidman, Amy Adams, Eva Mendes, and Leighton Meester.

Benefit Hoola
Unlike many bronzers that look a bit unnatural because of added shimmer, Benefit's Hoola is a matte bronzer that brings a warm flush of color to pale complexions. For a natural-looking contour and a healthy glow, brush it over your temples, cheeks, and jaw.

Benefit They're Real! Lengthening & Volumizing Mascara
With its unique brush, even the shortest eyelashes will stand out with this Benefit mascara. Its deep black pigment coupled with the lengthening and volumizing formula make natural eyelashes look like falsies.

Benefit Boi-ing Industrial Strength Concealer
Wave goodbye to dark undereye circles and dark spots with this creamy and matte concealer. This buildable concealer does not cake or crease. Apply it with your fingers to warm the product up and blend with a concealer brush to cover imperfections.

Benefit FoolProof Eyebrow Powder
Nearly every Benefit store has an attached brow bar, so of course, they have foolproof brow products. For naturally full and defined brows, try this two-toned eyebrow powder that's very easy to use and stays put all day.

Benefit the POREfessional Primer
Total Beauty's Hannah Savin says this primer is a "godsend" for those with combination or oily skin. The neutral-colored and translucent formula blurs away fine lines and large pores. Makeup artists advise using a primer for flawless foundation application.
RELATED ARTICLE: Makeup Primer: The Key To Achieving A Flawless Face
See Now: 100 Most Beautiful Women In The World
PHOTO GALLERIES
BEAUTY IDEAS
HOW TO