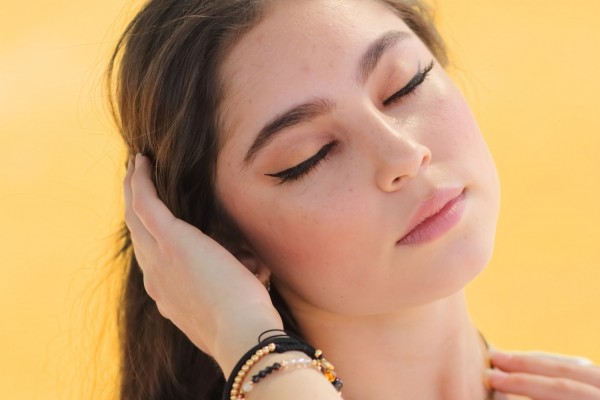 (Photo: Andreas Fenix / Pexels)
2020 has been all about the eyes and so it will go for 2021.
A quick survey around the Vogue headquarters revealed that if forced into split-second decision, mascara wins over lipstick. While the answer may have been different before, this is probably already a world-wide consensus among makeup enthusiasts in this time of Covid-19. Our favorite lip products get their precious moment in the spotlight during Zoom meetings, but outside the comforts of home, eye makeup rules as we don our safety masks. Predictions for 2021 makeup trends include sky-high eyelashes, graphic eyeliner, and colored mascara. As the year comes to a close, beauty editors from major magazines have already compiled their "Best of 2020" lists. To ace your eye makeup game, here are the top picks for eye makeup.
Mascara
Anastasia Beverly Hills Lash Brag Mascara
An Allure Best of Beauty awardee for 2020, Anastasia's Lash Brag Mascara has a chunky formula and a curvy and dense brush that creates different looks as you build it up. You can start with long and wispy lashes for that babydoll look or go thick and voluminous. The formula resists clumping ad flaking so you can continue to layer it until you get your desired effect.
Colourpop BFF Mascara