Dec 02, 2020 10:48 AM EST
(Photo : Alena Koval / Pexels) Help keep the planet clean with thoughtful shopping.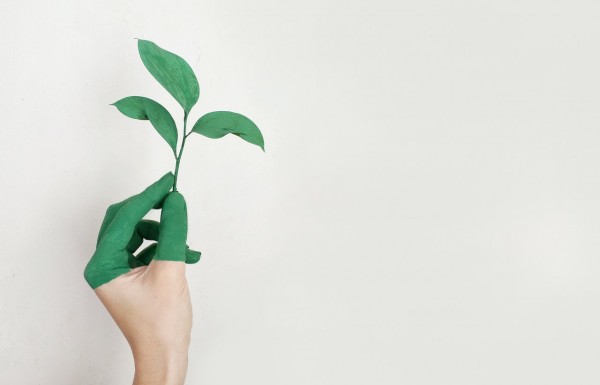 While we scour the world wide web for the best bargains for gifting this holiday season, it would be good to remember that our purchases can impact the planet. If possible, go for sustainable and eco-friendly beauty products so all of us can do our part in keeping our oceans and other bodies of water clean and friendly to marine life.
Here are some suggestions from major beauty and lifestyle magazines to get you started:
54 Thrones Mini Body Butter Set
54 Thrones founder Christina Funke Tegbe pays tribute to her Nigerian heritage by ethically sourcing out precious ingredients from Africa. This body butter set is suitable for both the face and body with its blend of Ugandan and Ghanaian shea butter. The set includes five flavors of the rich, creamy, and ultra-moisturizing butter that are just right to hydrate dry skin from the cold winter weather. The flavors are Egyptian Lavender + Moroccan Mint, Kenyan Hibiscus + Moroccan Rose, Moroccan Blue Tansy + Egyptian Blue Chamomile, Nigerian Lemongrass + South African Palmarosa, and Ugandan Vanilla + Ethiopian Honey.
Biossance Radiantly Rose Duo
For this nourishing lip balm and rose oil duo, Biossance uses sugarcane-derived squalene instead of shark liver squalene and helps save millions of sharks annually.
Love Beauty and Planet Gift Sets
Love Beauty and Planet uses ethically and sustainably sourced ingredients, and their packaging is made from 100% recycled plastic bottles. You can also conserve water with their easy-rinse conditioners. While their formulas are great, their scents are even better.
Bloomeffects Royal Tulip Cleansing Jelly
This cleansing jelly removes all traces of makeup without compromising the skin's moisture barrier. It also comes in a pretty and recyclable jar that is made from tulip bulbs.
Also read: CoverGirl Launches A Clean Version Of Its Iconic Lash Blast Mascara
Tower 28 Lip Jelly Set
Pretty and shiny, these lip glosses are formulated following the guidelines of the National Eczema Association. This will be a great gift to your friends with sensitive skin and allergies.
e.l.f. Cosmetics Sugar High Brush Set
This seven-piece brush set is made from vegan, synthetic, and cruelty-free hair for the budding makeup artist. The metallic pink handles will also look fabulous on anyone's vanity.
Fenty Skin Instant Reset Overnight Cream
Another winter skin saver, this best-selling gel-cream comes in a refillable jar to avoid wastage.
Burt's Bees Glossy Lipstick
This glossy lipstick is formulated with moisturizing moringa and red raspberry oil and provides rich color and hydration. It's also free from metal and magnetic elements. Additionally, the tube is made of 52% recycled plastic, and Burt's Bees forgoes extra packaging. The Glossy Lipstick comes in six colors: Peony Dew, Rose Falls, Nude Mist, Blush Ripple, Pink Pool, and Nude Rain.
Bioglitz
Perfect for Euphoria fans, cosplayers, Halloween enthusiasts, and anyone who simply loves shimmer, play around with this biodegradable and compostable glitter. Stay away from glitter that is made with microplastics since those are very harmful to the environment.
Related article: Looking Ahead: Top Makeup Trends For 2021
See Now: 100 Most Beautiful Women In The World
PHOTO GALLERIES
BEAUTY IDEAS
HOW TO