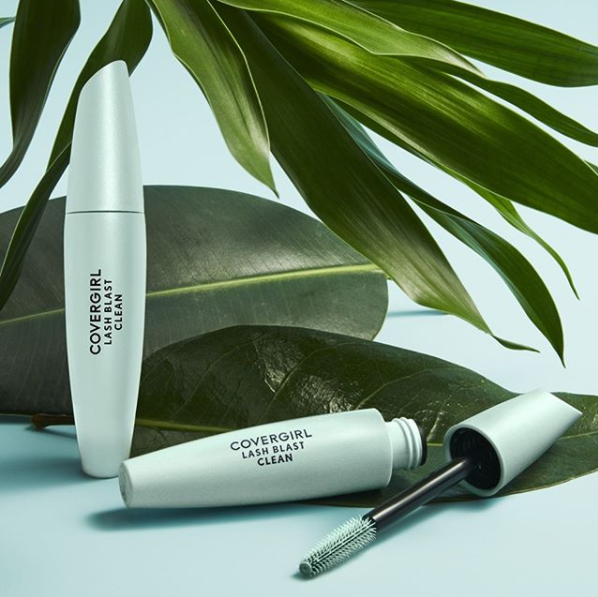 Having been granted the Leaping Bunny Seal by Cruelty Free International last year, CoverGirl continues to stand by its pledge to make clean makeup up accessible and affordable for consumers. This time, the long-time crowd favorite Lash Blast Mascara get a clean makeover. Cruelty-free, Vegan, sustainable and clean, the new Last Blast Clean Volume Mascara is infused with argan and marula oil and the packaging is now produced with 80 percent recycled paper. Just like its other formulations, this version promises uncompromised length and volume. The Last Blast Clean Volume Mascara comes in four shades - Black, Black Brown, Very Black and Pitch Black. They're now available on Target for $8 each and will be making its way to other retailers by January 2021.
What is Clean Beauty?
For the unfamiliar, clean beauty products do not contain the following toxic ingredients:
Parabens
Parabens are used as preservatives in makeup to prevent bacterial growth. If you can find methylparaben, propylparaben, butylparaben and ethylparaben on the ingredient list of your makeup products, they're not considered clean. While parabens are an effective preservative, studies have linked them to breast cancer. In clean makeup, they've been replaced with natural preservatives like dehydroacetic acid and benzyl alcohol.
Talc
Most powder makeup contain talc. According to the FDA, while talc is not a carcinogen, its proximity to asbestos in certain mines around the world make it a health risk. New Beauty reports that in 2019, cosmetics containing talc with the presence of asbestos were voluntarily recalled by cosmetic companies. Talc alternatives in clean beauty are kaolin clay, arrowroot powder and silica.
Also read: 11-Year-Olds Launch a Makeup Brand Amidst Covid-19
Mineral Oil
Mineral oil is a common additive to concealer, eyeshadow, SPF, cleansing balms and lip gloss. Also called paraffin, it's a byproduct of petroleum which have carcinogenic properties.
FD&C Pigments
Food, Drug and Cosmetic pigments are used to create vibrant shades of lipstick. They are derived from coal tar which has been considered carcinogenic for decades.
Carbon Black
Carbon Black, also listed as B2, gives mascaras and eyeliners that very inky color. This ingredient is also derived from coal tar. Not only has it been linked to cancer but also to lung disease and reproductive toxicity. Green cosmetics use plant pigments instead.
Phthalates
Found in cosmetics, body lotions and washes, and hair care and nail products, these chemicals are linked to endocrine disruption, developmental and reproductive toxicity, and cancer. They're banned from cosmetics in the European Union, but remain common in products in the US. Avoid products that lists phthalate, DEP, DBP, DEHP and fragrance as ingredients.
To learn more about toxic ingredients in cosmetics and grooming products, you can visit www.safecosmetics.org.
Switching to Clean Makeup
If you're interested in transitioning to clean beauty, these are some recommendations from top women's magazines:
Eyes
Rituel de Fille Celestial Sphere Eye Soot
W3ll People Expressionist Pro Mascara
Juice Beauty Phyto-Pigments Ultra-Natural Mascara
100% Pure Long Last Liquid Eyeliner
Lawless The One Eyeshadow Palette
Lips
Bite Beauty Power Move Creamy Matte Lip Crayon
P/Y/T Beauty Strike Twice Lip Duo
Vapour Elixir Gloss
Tower28 Beauty ShineOn Jelly Lip Gloss in Magic
Kjaer Weis Lipstick
Face
Juice Beauty Phyto-Pigments Flawless Serum Foundation
Bite Beauty Changemaker Supercharged Micellar Foundation
Kosas Tinted Face Oil Foundation
Kosas Cream Blush & Highlighter Duo
Ilia Nova Liquid Light Serum Highlighter
Related article: Top Winter Makeup Trends For 2020: No to Doom and Gloom