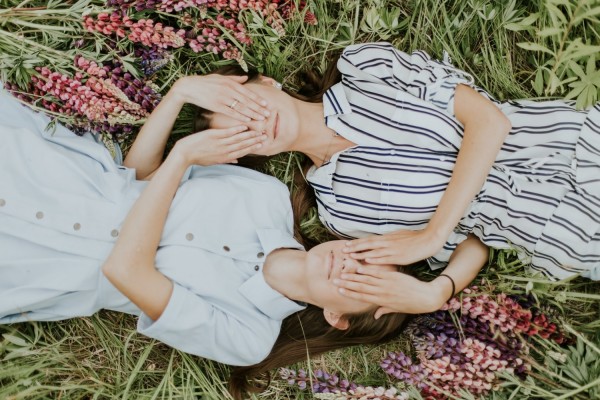 Many people have a lifelong dream of establishing their own business. With Covid-19 shutting down thousands of old and new businesses in the past months, that dream remains elusive to many. However, a couple of undeterred 11-year-old girls from McAllen, Texas has launched their own makeup brand they've named "Beauty by Me."
Inspired by YouTube tutorials, best friends Mackenzie and Emmy learned to make soap and lip gloss. While the girls' mothers where initially wary of selling homemade products, they were also keen on teaching their daughters financial responsibility. Emmy invested her birthday savings of $80 and their mothers helped with the rest of the expenses to jumpstart their business. The soap and lip gloss packages cost $8 and they have been selling by the dozen.
As reported by local news channel KVEO, their goal is to create all-natural, gluten-free and vegan beauty products made in the US. What's more inspiring is that the girls have recently donated their profits to victims of domestic violence.
Also read: Must-Have Lip Balms for Chap-Free Lips in Autumn and Winter
As Covid-19 continues to keep people indoors, many have extra time on their hands. If you're inspired with this story, you can try these DIY recipes at home. Who knows? You may find your own market for them and start your own homegrown business.
All-natural Tinted Lip Balm by Thank Your Body
Ingredients:
Two tablespoons coconut oil
Two tablespoons grated beeswax
One tablespoon jojoba, avocado or olive oil
Two teaspoons grated cocoa butter
One teaspoon vitamin E
Essential Oil
Half-ounce containers
Optiona:O One to two teaspoons of Alkanet Root powder or Hibiscus powder (for tinted lip balm)
Directions:
Place a small saucepan over low heat and melt coconut oil, jojoba oil, cocoa butter, and beeswax. Stir until everything is melted and then remove from heat.
Stir in vitamin E, your choice of essential oil, and herbal powder. Mix thoroughly to incorporate all ingredients then quickly pour mixture into containers. This recipe will fill about four to six containers.
Let it cool until they harden or store them in the refrigerator.
Ingredients:
Two teaspoons coconut oil
Four teaspoons aloe vera gel
One to two capsules of activated charcoal (for black)
Half a teaspoon of cocoa powder (for brown)
Small airtight container
Directions:
Mix all ingredients thoroughly.
Store in an airtight container and store in a cool, dark place. Use a clean brush every time to discourage bacterial growth.
Ingredients:
Half a teaspoon of Arrowroot power
Half a teaspoon of organic cocoa powder
Half a teaspoon Hibiscus powder
Small airtight container
Directions:
Start with a base using the Arrowroot powder. Add the cocoa powder and hibiscus powder. Test the mixture on your inner arm to see if the color suits you. Depending on your skin tone, experiment with adding or subtracting cocoa and hibiscus powder until you reached your desired shade.
Related article: How to Use Coconut Oil for Sunburn Relief