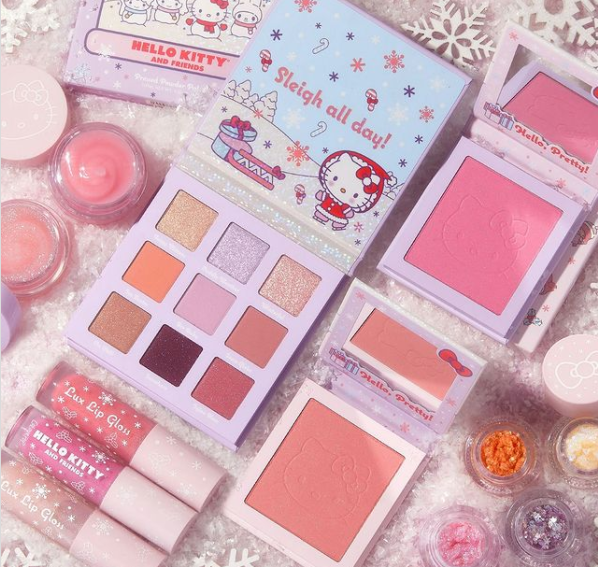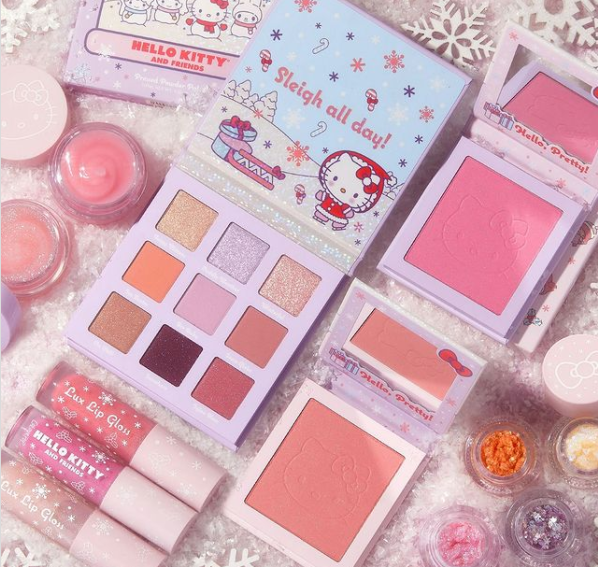 As temperatures continue to drop with winter coming, our skincare routines need a bit of tweaking to protect our skin from the cold. It's also fun to play with makeup that is more suited to the gloom than the bright playfulness of spring and summer. Here are the latest releases in skincare and makeup compiled by your favorite beauty magazines.
Skincare
Clarins Soothing Toning Lotion
The Clarins Soothing Toning Lotion arrives right on time to prep skin for the harsh winter weather. Formulated for dry and sensitive skin, count on the chamomile and purple coneflower combination to calm and moisturize skin without a heavy and sticky feel. Tested and approved by Allure.
Murad Rapid Dark Spot Correcting Serum
Allure also approves of this dark spot corrector as dark spots are particularly stubborn and hard to get rid of. Those with acne-prone skin will attest to this. The combined powers of glycolic acid and tranexamic acid will help improve skin texture and brighten dull skin.
Kiehl's Power-Packed Essentials Set
L'oreal's skincare.com thinks this set will be a great gift to those concerned with fine lines and uneven skin tone caused by too much time under the sun. The three-piece set includes the Powerful-Strength Line-Reducing Vitamin C Serum (50ml), Super Multi-Corrective Face & Neck Cream (50ml), and Powerful-Strength Line-Reducing Vitamin C Eye Serum (3ml). The set also comes with an eco-friendly makeup bag made of post-consumer recycled plastic bottles. All valued at $148, the set is a good Christmas bargain at $99.
Lancôme Rénergie Lift Multi-Action Eye Cream
The end of the year also means crunch time at work. To look bright-eyed and bushy-tailed for all those Zoom meetings, try this eye cream from the Lancôme Rénergie anti-aging line. It targets not only dark undereye circles but fine lines and wrinkles as well. It will also make a fine gift for the senior members of the family.
Also read: Jo Malone Partners with Zara to Release Budget-Friendly Fragrance Line
Makeup
Lawless BioGlitter
For the Christmas parties ahead, even if they might be limited to Zoom, sparkle up your lids with this environmentally friendly eyeshadow made from plant-based glitters. Available in two universal shades of Sparkling Rosé (rose gold) and Champagne Dreams (light gold).
Bareminerals Original Liquid Foundation SPF 20
If one of your New Year's resolutions is to transition to clean makeup, start with this vegan Bareminerals foundation that is free from parabens, silicones, oils, and talc. The color range is also decent at 30 shades.
Scott Barnes Travel Makeup Brush Set
Jennifer Lopez's makeup artist Scott Barnes released a holiday collection that is not for the faint-hearted. A massive group of makeup products is this travel brush set that includes five lightweight and multi-use brushes that come with a sleek black canister for easy storage.
Colourpop Hello Kitty and Friends x Colourpop
Hello Kitty celebrates its 60th Anniversary with a collaboration with Colourpop. The collection includes the Snow Much Fun Palette, Mini Glitterally Obsessed quad, three Lux Glosses, two pressed powder blushes, and the Peppermint Cookie Lip Care Kit from sister company Fourth Ray Beauty. Get ready for a dose of nostalgia on Dec. 4.
Nyx Cosmetics The Brow Glue
While other brands are joining the brow soap bandwagon, Nyx came up with The Brow Glue, a formula that promises budge-free brows in whatever shape you want them held. The Brow Glue will be available on Dec. 6.
Related article: Giving Tuesday 2020: Shop and Spread the Spirit of Giving