BEAUTY
Jo Malone Partners with Zara to Release Budget-Friendly Fragrance Line
Dec 02, 2020 04:15 AM EST

The name Jo Malone has become synonymous with fragrance since the '80s. Her unique and innovative way of layering scents made her perfumes, candles, and other home and body products a mega hit.
Even the British Royals are fans. The thing is, Jo Malone's creations are quite expensive. Even Allure staffer Nicola Dall'Asan admits picking them up, putting them back down, and walking way for budget's sake.
Lo and behold, Jo Malone has recently partnered with retail giant Zara and has just released a collection of eight new fragrances called Zara Emotions by Jo Loves. Just in time for the season of giving, the fragrances come is three sizes - .3, 1.4, and 3 ounces.
They also come in the form of candles, shampoo, body wash and body lotion. For the best part, prices begin at $10 and everything is under $40. Perfume enthusiasts can now get to try everything without breaking the bank.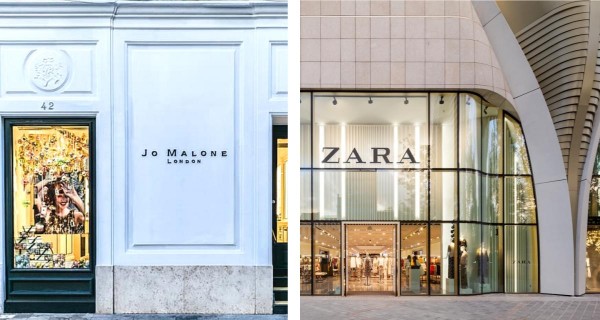 (Photo : Piqsels (left), Wikimedia Commons (right))

The Zara Emotions by Jo Loves Collection
Amalfi Sunray: bergamot, orange flower, mandarin
Bohemian Bluebells: lavender, musk, sandalwood
Ebony Wood: clove, ebony wood, peppercorn
Fleur D'Oranger: orange flower, neroli, ylang ylang
Fleur De Patchouli: guaiac wood, patchouli, peony
Tuberose Noir: sandalwood, tuberose, ylang ylang
Vetiver Pamplemousse: grapefruit, mandarin, vetiver
Waterlily Tea Dress: bergamot, musk, spearmint
You can find all fragrances now at Zara stores or their website.
ALSO READ: 15 Best Natural, Organic and Vegan Perfumes

2020's Best
Speaking of fragrances, here's a list of the best fragrances of 2020 for gifting compiled by Elle, Cosmopolitan, Esquire and Men's Health.

For Women
Lancôme Idôle Eau de Parfum - bergamot, pear, Turkish rose, rose de mai, Indian jasmine, white musk, vanilla
YSL Libre Eau De Parfum - mandarin orange, lavender, black currant, petitgrain, jasmine, lavender, Madagascar vanilla
Chanel Paris-Riviera Eau De Toilette Spray - orange peel, flowers, jasmine, citrus, neroli, benzoin, sandalwood
Burberry Her Intense Eau de Parfum - blackberry, red fruit, jasmine, benzoin
Giorgio Armani Beauty Light di Gioia Eau de Parfum - bergamot, jasmine, gardenia, white musk, woodsy notes
Coach Coach Dreams Eau de Parfum - pear, orange, gardenia, cactus flower
Viktor & Rolf Flowerbomb Eau de Parfum - rose, orchid, jasmine, musk, bergamot
Tom Ford Fabulous Eau de Parfum - bitter almond, vanilla, leather
Michael Kors Wonderlust Eau De Parfum - bergamot, mandarin, pink pepper, jasmine, sandalwood, cashmere
Gucci Mémoire d'une Odeur Eau de Parfum - chamomile, almost, fresh florals

For Men
Dior Homme - atlas cedar, vetiver
Calvin Klein CK Everyone - ginger, orange essential oil
Tom Ford Beau De Jour - fougère, lavender, oakmoss, basil
Hermès L'Ombre des Merveilles Eau de Parfum - black tea, tonka bean, Mediterranean herbs
Bulgari Man Wood Neroli - neroli, bergamot, wood notes
Givenchy Gentleman Givenchy Eau de Toilette Spray - pear, cardamom, lavender
Hugo Boss BOSS - apple, geranium, cinnamon
GUERLAIN L'Homme Idéal Eau de Parfum - almond, vanilla, leather
Jean Paul Gaultier Le Male Eau de Toilette - lavender, vanilla, shaving soap
Giorgio Armani Code Eau de Toilette Spray for Men - lemon, bergamot, guaiac wood, olive blossom, star anise, tonka bean, tobacco, leather
RELATED ARTICLE: Meet Bondi Skin Co., An Aussie Skincare Line Designed for Men by Men