Dec 01, 2020 11:51 AM EST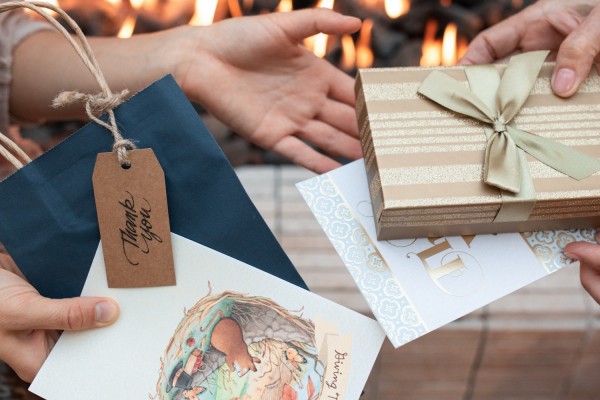 Giving Tuesday started in 2012 and was formed to encourage charitable acts after an extended weekend of shopping with Black Friday and Cyber Monday. What began as a partnership between Giving Tuesday, the United Nations Foundation and 92nd Street Y in New York City launched more than 225 Giving Tuesday communities in the US and has spread across 70 countries including Brazil, Germany, Spain, France, Australia, Italy, and Switzerland. Starting last year, Giving Tuesday has been operating independently from its founding organizations.
If you've managed to resist the Black Friday and Cyber Monday sales, maybe you'd like to consider the following shops to complete your holiday shopping. They're all partnering with worthy organizations so you can help spread the spirit of giving.
Living Proof
On Giving Tuesday, Living Proof will donate a portion of the proceeds to Buy From a Black Woman (BFABW), an organization whose primary goals are to encourage and empower Black business owners. The donated funds will go towards BFABW's Black Woman Business Accelerator Program, which gives promising beauty brand owners access to the tools they need to expand. To start you off, some of Living Proof's award-winning products are Perfect hair Day Dry Shampoo, Instant De-Frizzer, and Perfect hair Day 5-in-1 Styling Treatment.
Also read: How To Tame Frizz According to Celebrity Hairstylists (And Jennifer Aniston!)
Outdoor Voices
For their part, Outdoor Voices has chosen Massachusetts Coalition for the Homeless as the main beneficiary of their donation and will be donating merchandise, leggings in particular, through the non-profit organization Delivering Good. Some Outdoor Voices bestsellers for women are The Exercise Dress, All Day Sweatpant, and MegaFleece Sweatshirt. For men, top picks include the AllDay Hoodie, MegaFleece Snap Sweatshirt, and Ready Set Longsleeve.
Lasting Smiles
Lasting Smiles produce organic lip balms in five flavors - Peach Blossom, Peppermint Creme, Passionfruit Mango, Vanilla Bean, and Very Cherry. Buy one (or all), and fifty percent of the proceeds will go directly to your chosen cause. Their partners include Best Friends Animal Society, Children's Defense Fund, Meals on Wheels, NAMI, Pencils of Promise, Young Audiences, Girls Inc, Girls on the Run, World Vision, and Ronald McDonald.
Glory Skincare
Glory Skincare is a Black-owned clean beauty brand that will partner with The Alexandria House for the full month of December and contribute 10% of all sales towards supporting women and children who are transitioning from emergency shelters to permanent and stable housing. The brand is well-known for its Wellness boxes, which you can fill up with a minimum of three skincare products. They have a wide selection, and you can also take their skincare quiz to find out which ones suit you best.
Vitruvi
Vitruvi, known for their chic essential oil diffusers, has launched a limited-edition Home Sweater designed by artist Deun Ivory, the founder of the body: a home for love. It's an organization that helps Black women recover from sexual abuse, and if you purchase the Home Sweater, 100 percent of profits will be donated to the organization. Also, purchases of $150 and above will be qualified to get a limited-edition tote while supplies last.
Related article: The Best Cyber Monday Deals of 2020
See Now: 100 Most Beautiful Women In The World
PHOTO GALLERIES
BEAUTY IDEAS
HOW TO