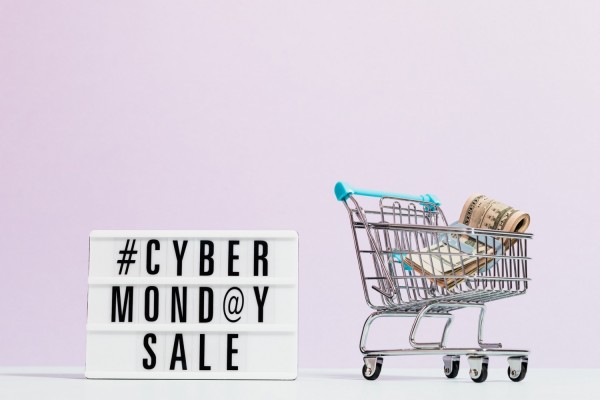 (Photo: Karolina Grabowska / Pexels)
If Black Friday was good, Cyber Monday is even better!
With Black Friday taking a big dent out of everyone's Christmas shopping, Cyber Monday will make an ever bigger one with better deals and more markdowns. If you haven't crossed off every name of your Christmas list, score major finds from the biggest stores and beauty brands in this year's Cyber Monday shopping extravaganza.
Nordstrom
Luxury department store Nordstrom has irresistible items that are going to be hard to pass up. Glamour is noting down the following markdowns: Nars Lip Uncensored Full Size Lipstick Set, Estee Lauder Repair + Renew Skin Care Set, Foreo Luna 3 Sensitive Skin Facial Cleansing & Firming Massage Device and Kiehl's Midnight Miracles Set. They have also matched Kylie Skin sale prices. Other good buys include Yves Saint Laurent Rock'n'Shine Lipstick at 41 percent off, the best-selling Urban Decay Naked Heat Eyeshadow Palette at 50 percent off, Stila Kitten Bliss Eye & Lip Set at 50 percent off and the Giorgio Armani Glow Set at 43 percent off.
Sephora
Beauty bigwig Sephora is going all out for Cyber Monday. Now's your chance to snag the La Mer Miracle Moments Collection, Urban Decay favorites Naked Honey, Naked Heat And Naked Cherry Eyeshadow Palettes and Huda Beauty Desert Dusk Eyeshadow Palette. There are also some great bargains from the Sephora Collection and Fenty Beauty steals.
Ulta