Nov 30, 2020 05:16 AM EST
(Photo : Thanh Duc Phan / Unsplash) Slugging involves slathering Vaseline all over your face for glowing skin.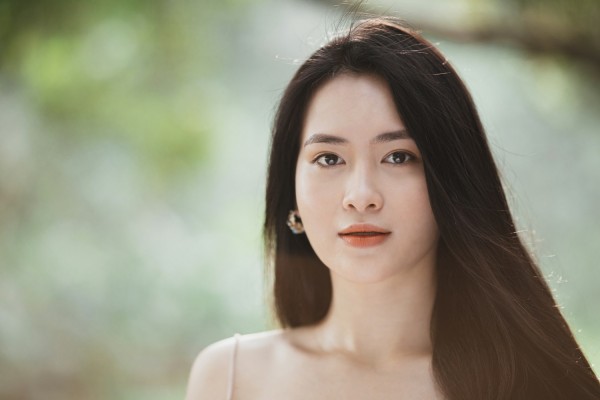 Slugging is a K-Beauty moisturizing technique that is making the rounds on TikTok. While it's been around for some time, the change in weather may have been influential in boosting its popularity again. While there are some strange ingredients in K-Beauty like salmon eggs, pig collagen, placenta, and snail mucin, slugging, as its name suggests, does not include slugs. Slugging is simply using Vaseline, a non-comedogenic petrolatum product, as a moisturizer. As K-Beauty brought us "glass" skin, "cream" skin and "choc-choc" skin, any skincare trend that comes from their shores seems worthy of trying. And since slugging only needs one product and requires only one step, why not?
Is it safe for all skin types?
Dr. Mona Gohara, associate clinical professor of dermatology at the Yale School of Medicine, says that you can consider slugging as a hydrating sheet mask that is turbo-charged for dry skin. She adds that it is also a good idea for aging skin to increase hydration and to repair the skin barrier. Dermatologist Dr. Joshua Zeichner also shares that those with eczema issues can try it as well. Since Vaseline is not scented and has no additives, cosmetic dermatologist Dr. Y. Claire Chang agrees that it's safe for sensitive skin. Dr. Change also suggests Aquaphor Healing Ointment as an alternative since it has the additional benefits of glycerin and panthenol.
Those who have oily and acne-prone skin may want to steer clear of slugging since Vaseline is a thick occlusive and may trap excess oil and bacteria that may lead to more breakouts.
Also read: Simple Rules From Dermatologists For Great Winter Skin
How to Slug
Dr. Chang advises to start with a clean face as occlusives can trap oil and dirt. While slugging requires you to coat your face in Vaseline, Dr. Gohara says an edamame-sized amount is enough to spread all over your face. She shares that she does this before bedtime and she adds that make sure your pillowcase is something you don't mind getting product on. You can, but don't have to wash your face in the morning, especially when it's very cold.
Oily Skin Alternatives
While slugging is not advised for oily skin, moisturizing is still important to prevent your skin from over-producing oil. Avoid any products with alcohol and look for ones with aloe vera gel for that boost of hydration. For daytime, Elle recommends Cetaphil Dermacontrol Facial Moisturizer for Acne-Prone Skin with Suncreen SPF 30. For your evening routine, InStyle suggests Neutrogena Hydro Boost Gel Cream. You can also keep Burt's Bees Hydrating Stick with Aloe Water in your bag for quick touch ups.
Alternatives for Acne-prone Skin
Those with acne-prone skin are also advised against slugging. Look for formulas that are oil-free and non-comedogenic. Yes, while Vaseline is non-comedogenic, it's simply too heavy for your skin type. Also take note of products with salicylic acid and benzoyl peroxide to help fight breakouts. The Good Housekeeping Beauty Lab likes Neutrogena Oil-Free Acne Moisturizer and Garnier SkinActive 3-in-1 Face Moisturizer with Green Tea.
Related article: The Latest in Korean Skincare: Choc-Choc Skin
See Now: 100 Most Beautiful Women In The World
PHOTO GALLERIES
BEAUTY IDEAS
HOW TO