Nov 27, 2020 08:27 AM EST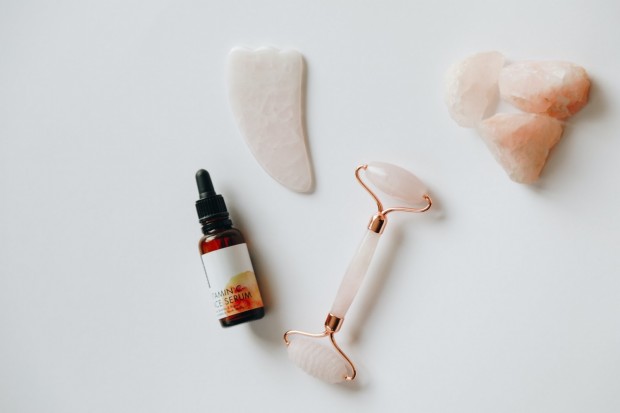 Vitamin C has gained so much popularity as a skincare ingredient in the last few years. It covers a lot of skin concerns such as dullness, uneven skin tone, fine lines, rough texture, and acne scars. Those are a lot of conditions for one ingredient to handle that's why vitamin C in considered a powerhouse. Dermatologist Patricia Wexler tells Allure that as far as skin is concerned, vitamin C acts as an antioxidant that fights free radicals. It aids in the regeneration process and helps you fight damaged skin cells. In the same way that ingesting vitamin C gives you energy and helps you fight sickness; the topical application of vitamin C protects you from environmental pollution and harmful UV damage. New York dermatologist Dr. Anne Chapas tells CNN Underscored that what adds to vitamin C's appeal is that it's safe for all ages and skin types.
As vitamin C isn't produced by the body, you get it through your diet. Some fruits and vegetables that are rich in vitamin C are citrus fruits, cherries, chili peppers, guavas, blackcurrants, mustard spinach, broccoli, kiwis, and kale. You can also take vitamin C supplements. For skincare, vitamin C can mostly be found in serums.
Also read: How Dermatologists Deal With Combination Skin
How To Use Vitamin C
Dr. Chapas shares that vitamin C works best in a serum formulation as it penetrates the skin better than a toner or moisturizer. Apply a vitamin C serum in the morning after cleansing and before your moisturizer and sunscreen. To debunk a common misconception, vitamin C doesn't make your skin more sensitive to sunlight. It actually protects you from UV damage. However, it doesn't mean that you should skip your daily sunscreen. You can also include it in your evening regimen. Allure recommends La Roche-Posay Vitamin C Serum and SkinCeuticals C E Ferulic, while Cosmopolitan's top picks are Murad Vitamin C Glycolic Brightening Serum and The Inkey List 15% Vitamin C and EGF Brightening Serum. A K-beauty cult favorite is Dear, Klairs Freshly Juiced Vitamin Drop.
A Match Made in Skincare Heaven
Vitamin E and Vitamin C
Both vitamin E and vitamin C are potent anti-aging ingredients. Using vitamin E with vitamin C boosts the latter's efficacy by four times. SkinCeuticals C E Ferulic combines both with the added boost of ferulic acid. You can also use a vitamin C serum in the day and add a heavier moisturizer with vitamin E at night or during winter for extra hydration. Try Cetaphil Moisturizing Cream, Neutrogena Naturals Multi-Vitamin Moisturizer or The Inkey List Vitamin B, C, and E Moisturizer.
What Not To Combine with Vitamin C
Benzoyl Peroxide
If you're dealing with acne and want to use vitamin C, make sure you use it separately from your acne-fighting benzoyl peroxide. Benzoyl peroxide will only destabilize vitamin C and you will not reap its benefits. Use your vitamin C serum in the morning and save your anti-acne products for the evening.
Retinoids
The pH level of retinoids does not complement the pH level of vitamin C. Using them together can cause over exfoliation and increased sensitivity to the sun. You can either use vitamin C in the day and retinoids at night or use them on alternate days.
Related article: The Best Skincare Ingredients To Use Together
See Now: 100 Most Beautiful Women In The World
PHOTO GALLERIES
BEAUTY IDEAS
HOW TO