Nov 26, 2020 12:34 PM EST
(Photo : Ray Piedra / Pexels) Avoid skin irritation by knowing what ingredients go together.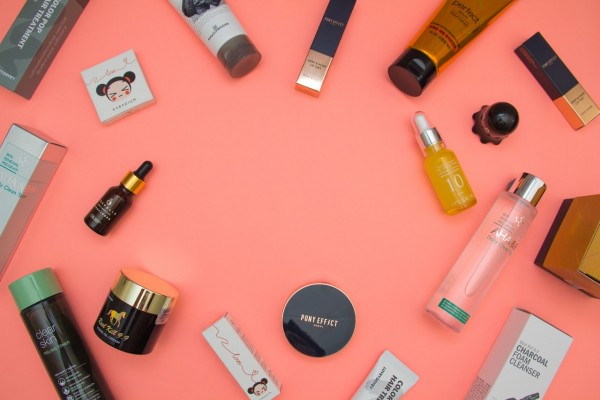 With the introduction of the Korean multi-step skincare routine to the western audience, the idea that more is better became the trend. While the most discerning skincare enthusiasts have managed to pare down the famous 10-step routine to just five or six steps, a lot of people are still confused with layering skin care products. This has resulted in skin inflammation and similar concerns. Dermatologists break down the most popular ingredients to show what complements each other and what causes irritation when combined.
Better Together
Salicylic Acid and Niacinamide
Salicylic acid is well-known among those who are prone to breakouts. It's a beta-hydroxy acid (BHA) that penetrates deep into the skin to unclog pores and exfoliate skin. However, the constant use of it can be irritating,, and that's where niacinamide comes in. Dermatologist Dr. Dhaval Bhanusali explains to Women's Health that niacinamide, also known as vitamin B3, acts as an anti-inflammatory to help skin adjust to strong, active ingredients. Dr. Tiffany Libby adds that salicylic acid and niacinamide work well together as they have the same end goal which is to treat hyperpigmentation and to even out skin tone.
The dermatologists suggest starting with a salicylic acid-based cleanser or toner. For cleansers, Shape suggests La Roche-Posay Effaclar Medicated Gel Cleanser, The Inkey List Salicylic Acid Acne + Pore Cleanser, and CeraVe Renewing SA Cleanser. For toners Cosmopolitan likes OleHenriksen Balancing Force Oil Control Toner while Women's Health recommends La Roche-Posay's Effaclar Clarifying Solution Acne Toner.
After cleansing and toning, use a niacinamide serum or moisturizer to soothe skin and replenish moisture. Cosmopolitan's top picks are The Ordinary Niacinamide 10% + Zinc 1%, Dr. Dennis Gross Skincare Stress Rescue Super Serum, and Paula's Choice 10% Niacinamide Booster which you can mix with your current moisturizer.
Also read: The Complete Guide to Layering Skincare Products
Vitamin E and Vitamin C
Vitamin C is a potent antioxidant that protects the skin from free radicals and stimulates collagen production to prevent premature aging. Dr. Libby shares that vitamin E boosts the efficacy of vitamin C and makes it four times more powerful. A cult favorite among dermatologists and skincare junkies is Skinceuticals C E Ferulic With 15% L-Ascorbic Acid. This saves you from buying two separate products that contain each of these vitamins.
Retinoids and Ceramides
Retinoids are one of the most popular skincare ingredients that combat everything from acne to wrinkles. However, those with sensitive skin are easily irritated with it, and for others, it can be drying. The best way to use retinoids is to sandwich it between layers of moisturizer. Try Cetaphil's Intensive Healing Lotion With Ceramides or CeraVe Daily Moisturizing Lotion. On clean skin, apply your first layer of moisturizer followed by your retinoid, then seal that with a second layer of moisturizer.
Better Apart
Vitamin C and Benzoyl Peroxide
A popular anti-acne ingredient, benzoyl peroxide can destabilize Vitamin C, so if you have both products in your arsenal, use them at different times. You can use your Vitamin C product in the morning and benzoyl peroxide at night.
Retinol and Chemical Exfoliants
If you already use retinol, do not use AHAs like glycolic acid and BHAs like salicylic acid with it. Dr. Bhanusali says mixing using these ingredients together can lead to redness, flaking, and even chemical burns. Alternate them on separate days if you want to use both retinol and a chemical exfoliant.
Related article: Introducing Acids: The Difference Between AHAs and BHAs
See Now: 100 Most Beautiful Women In The World
PHOTO GALLERIES
BEAUTY IDEAS
HOW TO