Nov 26, 2020 03:52 AM EST
(Photo : Valerie Elash / Unsplash) For nourishing skin and hair, Moroccan argan oil is priceless.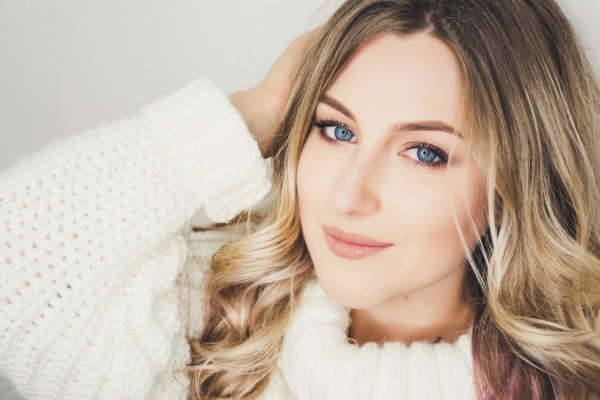 Extracted from the argan fruit's kernels, argan oil is rich in fatty acids (oleic and linoleic acid), vitamin E, and one of the most potent anti-aging ingredients, polyphenols. The argan tree is endemic to Morocco. The extraction process is done by hand, so it's one of the most precious oils in the beauty industry. Traditionally, argan oil was used by Moroccans to treat several ailments like dry skin, wrinkles, acne, and even joint pain. It was also ingested to help lower cholesterol and to ease arthritis. In today's beauty industry, argan oil is highly-priced for its benefits in skin and hair care.
Argan Oil for Facial Care
Dermatologist Dr. Jennifer Herrmann explains to Cosmopolitan that the oleic acid in argan oil can help active ingredients like glycolic acid penetrate the skin better, while linoleic acid moisturizes the skin. It also helps minimize inflammation. Argan oil also contains antioxidants that brighten skin and protects cells from free radicals - unstable atoms that cause cell damage, which leads to premature aging and illness.
For best results, Dr. Herrman suggests looking for cold-pressed argan oil since the cold-pressing method of extraction limits skin-irritating byproducts and helps preserve the oil's beneficial lipids. To know if your argan is authentic, it should be an amber color, smooth and not watery, and should have a nutty scent. Anything too cheap is also questionable. Proper storage is important for argan oil. Store it in a cool, dark place as heat and light can degrade its quality. Try to consume your bottle of oil in six months.
For facial use, Mary Claire recommends The Ordinary 100% Organic Cold-Pressed Moroccan Argan Oil, Josie Maran 100% Pure Argan Oil, Shea Moisture 100% Pure Argan Oil, or Moroccanoil Pure Argan Oil.
Also read: How To Use Castor Oil to Get Great Hair and Skin
Argan Oil for Hair Care
Pre-shampoo Treatment
Apply argan oil to dry and unwashed hair. Work in small sections so that the oil is evenly distributed throughout the hair. Scalp therapist and colorist Bridgette Hill suggests leaving the oil overnight for ultimate absorption. Wear a shower cap to protect your pillowcase. Shampoo and condition in the morning and style as usual. Try OGX Renewing + Argan Oil of Morocco Shampoo and Conditioner.
Scalp Soother
A weekly argan oil massage can combat scalp inflammation and increase cellular turnover. Hill recommends at least five minutes of massage to get the blood flowing, soften skin cells, and exfoliate and remove buildup.
Hair Styler
While 100% argan oil is best, you can find styling products formulated with argan oil for daily use. Depending on your hair type, you can use a leave-on spray like Hask Argan Oil 5-in-1 Leave-In Spray. For curly hair, Popsugar suggests SheaMoisture Argan Oil & Shea Butter Defining Cream, while Byrdie likes Alaffia Curl Hydrating Oil.
Hair Sealant
For medium to thick textured or coarse hair, Hill suggests sealing your hair with argan oil to retain and reinforce moisture bonds. Try Pattern Argan Oil Hair Serum, Nature Lab Tokyo Perfect Smooth Hair Oil, or OGX Renewing + Argan Oil of Morocco Extra Penetrating Oil.
Related article: Top Hairstylist Tips To Manage Curly Hair
See Now: 100 Most Beautiful Women In The World
PHOTO GALLERIES
BEAUTY IDEAS
HOW TO