Nov 22, 2020 03:44 AM EST
(Photo : Thaismara Figueredo / Unsplash) Use castor oil to enhance hair growth and moisturize skin.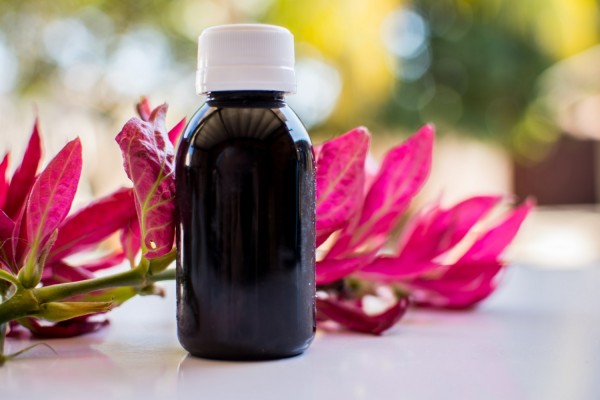 Castor oil, or ricinus communis, comes from castor beans that originated in East Africa. It's usually colorless but it's common to see yellow or black versions of it in stores. While castor oil has been around for centuries, it's only been gaining a lot of attention in the past few years. Your grandparents may have a bottle hidden at the back of the cupboard but for a very different reason than what it's used for now. As Good Housekeeping recalls, castor oil was used as a laxative as the rinconelic acid in it helps relieve constipation by stimulating the intestines.
These days, castor oil is considered a miracle oil for hair thickening and hair growing. While there is a lack of scientific research backing it up, hair restoration expert and board-certified dermatologist Dr. Nikki Hill shares that a lot of her patients find it highly effective. Another board-certified dermatologist, Hadley King, adds that the oil is loaded with minerals, fatty acids and vitamin E making it a natural emollient. It also has antimicrobial and anti-inflammatory properties.
Uses of Castor Oil
For Dry Scalp
If you have medium to thick hair or have a dry, irritated and itchy scalp, this method is for you. Using a dropper or hair dye brush, apply castor oil all over your scalp and massage gently. For best results, use a hair steamer for 20 to 30 minutes to allow the oil to penetrate better. Cosmopolitan recommends Vicarko Hair Steamer Thermal Heat Cap or Tifara Beauty Cordless Deep Conditioning Heat Cap. After the steam, you can just leave the oil in until your next washing day. Some shampoo twice to get the oil completely off. For this method, you can use black castor oil. Elle suggests Tropic Isle Living Jamaican Black Castor Oil and Kreyòl Essence Haitian Black Castor Oil in Chocolate.
Also read: Demi Lovato's Amazing Hair Transformations
For Deep Conditioning
You can incorporate castor oil into your routine with a weekly deep conditioning treatment. Simply coat your hair with castor oil and put on a shower cap. Keep it on overnight then when you wake up, detangle hair gently with a wide-tooth comb, then shampoo and condition as usual. For those with fine hair, apply castor oil only on the last two to three inches of hair to avoid weighing it down. For this method, it's best to use cold-pressed castor oil. Suggestions from Elle include Briogeo B. Well Organic + Cold-pressed 100% Castor Oil, Now Solutions Castor Oil and Sky Organics Organic Castor Oil.
To Boost Eyebrows and Eyelashes
Before applying castor oil on your delicate eye area, do a patch test first. If there are no allergic reactions, go ahead. For easy application, just dip a clean mascara brush in castor oil and apply on brows and lashes. While there's no guarantee that they grow thicker or longer, castor oil is a great conditioning serum.
Skin Moisturizer
Celebrity makeup artist Jami Svay shares with Good Housekeeping that after applying moisturizer, she applies castor oil on her knees, elbows and other dry patches to layer up on the moisture. Joshua Zeichner, M.D., director of cosmetic and clinical research in dermatology at Mount Sinai Hospital in New York City, says this can be done once or twice a day as needed.
Alternatives
Some people don't like the consistency of pure castor oil. You can still incorporate it to your hair care routine using products that have it. Elle suggests the following:
M.S Skincare Highbrow Brow Enhancing Serum
Philip Kingsley Elasticizer Deep-Conditioning Treatment
Okay Black Jamaican Castor Oil Leave In Conditioner
Shea Moisture Jamaican Black Castor Oil Strengthen & Restore Shampoo and Conditioner
Related article: Top Hairstylist Tips To Manage Curly Hair
See Now: 100 Most Beautiful Women In The World
PHOTO GALLERIES
BEAUTY IDEAS
HOW TO