Nov 22, 2020 02:14 AM EST
(Photo : Lucas Macario / Pexels) Manage curly hair with the best tips from top hairstylists.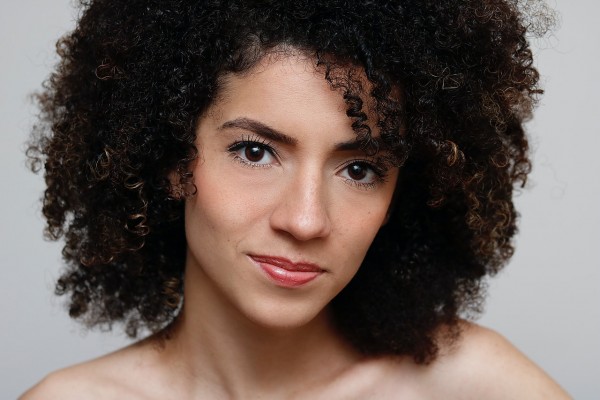 Those who have curly hair know how hard it can be to manage. There are days when you get it just right and days when humidity gets to it first. If you feel that you're at the mercy of your curls, the secret to a consistent pattern is to manage your hair care routine. Allure talked to New York-based dermatologist Dendy Englemen and she agrees that curly hair types need more TLC than others. Curly hair is more fragile and need a lot more moisture.
One of the most important tips from Dr. Englemen is to find a washing routine that suits you. Start with washing your hair less. That can be from three times a week to maybe even just once. If you find that your hair gets to dry or oily, switch it up until you find what works best for you. It's also best to find the right products. Avoid shampoos that have sulfates as those tend to strip hair of their natural oils. Cosmopolitan recommends NYM's Sicilian Blood Orange & Black Currant Shampoo, Vernon Francois Curl Shampoo and Shea Moisture Raw Shea Retention Shampoo. For moisturizing products, steer clear of silicones, mineral oils and waxes because those ingredients can easily cause product buildup. Good Housekeeping suggests you try SheaMoisture Curl Enhancing Hair Smoothie Cream, MOROCCANOIL Curl Defining Cream and Briogeo Curl Charisma Rice Amino + Avocado Leave-In Defining Crème.
Also read: Co-Washing 101: How To Do It and What To Avoid
Now that basic hair care is out of the way, here are the best curly hair styling tips that Allure has gathered from top hairstylists:
Start with wet hair.
Hairstylist Anthony Dickey says it's best to start with very wet hair to bring out your curl pattern. He emphasizes that applying your styling products to wet hair is "wet-setting" your natural hair texture. Hairstylist Chuck Amos agrees with this technique and adds that you can also use a wide-tooth comb to coax and twist your curls together for better form. Cosmo also adds that to prevent breakage, comb wet hair at the bottom first then work your way up. For the best detanglers, Allure loves Felicia Leatherwood Detangler Brush and Tangle Teezer Thick and Curly Detangling Hair Brush.
Use a diffuser to tame frizz.
Hairstylist Chris Appleton likes using a diffuser to give curls a controlled look. Xtava Black Orchid Large Hair Diffuser, Harry Josh Pro Tools Ultra Light Pro Dryer Diffuser and Hairizone Universal Hair Diffuser are some of these best. The last one fits on any hairdryer. Before using a diffuser, Allure suggests using Kérastase Oléo-Relax Hair Oil first. Hairstylist Ted Gibson prefers using mousse for definition. Naturally Curly's top picks include Ouidad PlayCurl Curl Amplifying Foam, Herbal Essences Totally Twisted Curl Boosting Mousse and OGX Locking + Coconut Curls Decadent Creamy Mousse. Amos shares this technique that he uses with actress Tracee Ellis Ross - start with medium heat then blast with cool hair after.
Twist instead of scrunch.
Hairstylist Laura Polko says that when defining curls, it's better to apply a twisting technique with the added help of a diffuser when needed. If your curls need an extra boost, use a curling iron with a diameter that is closest to your natural pattern. It's also good to note that you don't need to use it all over, just on the parts where curls are a little off.
Related article: Best of 2020: Hair and Skin Care
See Now: 100 Most Beautiful Women In The World
PHOTO GALLERIES
BEAUTY IDEAS
HOW TO