Nov 22, 2020 06:12 AM EST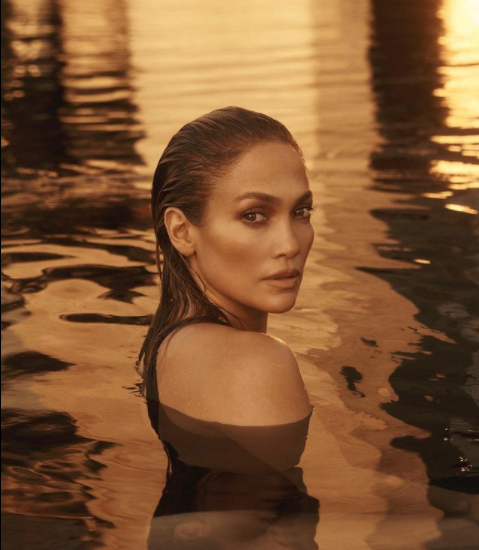 We've seen some very successful celebrity-helmed makeup and skincare lines in the past couple of years. Rihanna has Fenty Beauty, Lady Gaga has Haus Laboratories and Selena Gomez has Rare Beauty. Alicia Keys is also launching a makeup line with E.L.F. Cosmetics soon. However, one of the most highly anticipated skincare lines is Jennifer Lopez's JLo Beauty.
While many initially thought that Lopez was going for a makeup line, the megastar finally revealed that she's leading with skincare for her next business venture. The official launch date? January 1, 2021. In a series of Instagam posts, Lopez has been whetting the appetites of her 133 million followers and placing emphasis on glowing skin. While there isn't a product lineup yet, a short video on the jlobeauty Instagram page suggests a bottle of some kind. A bottle filled with what? With the brand's tagline being, "Beauty Has No Expiration," it may have anti-aging properties. Everyone will just have to wait until the new year.
For now, W Magazine reveals how J.Lo maintains her youthful good looks.
Regular Workouts
Lopez stays in top belly-baring shape by working out three to four times a week and has two trainers in different cities. She works out with David Kircsh in New York and Tracy Anderson in L.A. She adds that while they have very different approaches, she likes switching it up with her body and appreciates the balance both trainers give her.
Also read: Chrissy Teigen Drops Her Skincare Secrets!
No Alcohol, Smoking and Caffeine
It seems that saying goodbye to common vices works well for J. Lo. "I don't drink, or smoke, or have caffeine," she admits to Hollywood Life. She believes that these three vices wreak havoc on skin as you age. With the perpetual glow, it's easy to believe her.
Take Your Makeup Off
As she shares with People, Lopez never goes to bed with makeup on. She also uses night cream to keep her skin hydrated and loves glycolic acid for clear and healthy glowing skin. Glycolic acid is a type of alpha hydroxy acid (AHA) that is derived from sugar cane. It is used for chemical exfoliation to dissolve dead skin cells. Pixi Glow Tonic has long been a favorite among skincare junkies. Cosmopolitan also recommends Drunk Elephant T.L.C. Framboos Glycolic Resurfacing Night Serum and Murad Vitamin C Glycolic Brightening Serum. For glycolic acid newbies and those with sensitive skin, try First Aid Beauty FAB Skin Lab Resurfacing Liquid 10% AHA.
Water + Veggies
J.Lo emphasizes the importance of staying hydrated. She told Hello that she drinks plenty of water, especially before working out to get more out of your exercise routine. She also stresses including vegetables in your diet saying that she eats a lot of green veggies like kale, broccoli, Brussel sprouts and asparagus.
Sunscreen and Sleep
J.Lo is a firm believer in the power of SPF and adds that she tries not to stay out in the sun for long periods of time. Still, her number one tip for healthy skin is getting enough sleep. While she ideally would like to get nine to ten hours of shut eye, she makes sure that she gets at least eight hours in bed.
To stay updated on Jennifer Lopez's skincare launch, follow jlobeauty on Instagram.
Related article: It's Hers: Jennifer Lopez's Haircare Launch
See Now: 100 Most Beautiful Women In The World
PHOTO GALLERIES
BEAUTY IDEAS
HOW TO