Nov 13, 2020 06:12 AM EST
(Photo : Frazer Harrison/Getty Images) How exactly does Chrissy Teigen get that glow? Read on to learn her skincare secrets!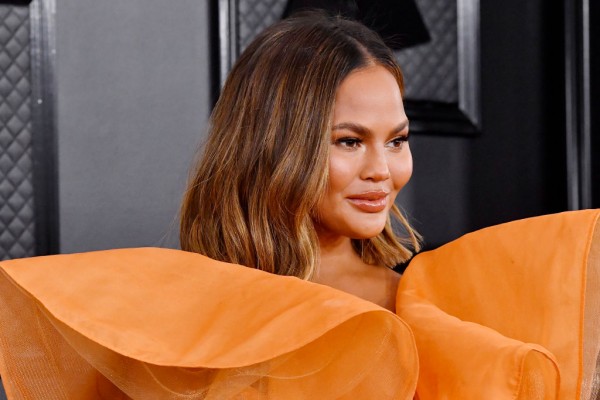 Aside from her Sports Illustrated days, her high-profile marriage to singer John Legend and her notoriously candid posts on social media, Chrissy Teigen is also well-known for her flawlessly radiant skin. While she has bouts of acne just like most people, she always manages to bring back that luminous glow. Her secrets? A good, albeit pricey, skincare routine.
Apart from regular trips to the dermatologist, here are Chrissy's vanity staples:
iS Clinical Cleansing Complex
This cleansing gel is formulated to resurface, clear and deep cleanse the skin. According to iS Clinical's official website, the Cleansing Complex "incorporates a balance of bio-nutrients, antioxidants, and mild resurfacing ingredients that thoroughly cleanse the surface and pores of the skin without stripping essential natural oils, leaving skin soft and smooth." The key ingredients are chamomile flower extract, which is an antioxidant that has calming properties, centella asiatica that helps with premature aging, sugarcane extract which is a gentle exfoliator and white willow bark extract that deep cleanses pores. It's also recommended for blemish-prone skin, can be used for shaving and is free from parabens.
iS Clinical Moisturizing Complex
With vitamin a, vitamin e and hyaluronic acid, this product promises intensive hydration that reduces the appearance of fine lines and wrinkles. Formulated for morning and evening use, for all skin types and ages.
La Mer Crème De La Mer
Touted as the moisturizer to end all moisturizers, this pricey jar of cream (the smallest size is priced at $95) is best for dry skin. While even Teigen agrees that it's expensive, the positive product reviews on its official website are nearly up to 10 thousand now.
Le Prunier's Plum Beauty Oil
Teigen's latest discovery which she shares was given by a friend is this $72 facial oil with a single ingredient - plum oil. Describing it as "magic," "holy," and "amazing," Teigen applies this all over her face as soon as she gets rid of all her makeup.
Also read: Virgin Coconut Oil Face Mask: 3 DIY Recipes to Solve Common Skin Conditions
Eyeko's Mascara Off
Teigen also shares her favorite makeup remover wipes that she uses on her whole face even if it's formulated for eye use. She adds that if you put it over false eyelashes for a short time, they'll be easier to remove.
Dr. Dennis Gross Alpha Beta® Extra Strength Daily Peel
A two-step daily treatment formulated for home use, it's meant to "Resurrect radiance, reduce wrinkles, and refine pores with an extra strength version of the peel Dr. Dennis Gross developed and uses with patients at his NYC practice." Best for combination and oily skin. Priced at $150 for 60 treatments, save several trips to the derma with one box.
Bioré Nose+Face Deep Cleansing Pore Strips
Finally! Something mere mortals will not hesitate on buying. These old school pore strips, reminiscent of everyone's high school days, strips away blackheads and all that hidden gunk on your skin. If you've forgotten how it works, just apply, let dry and peel off.
And that's the tea. Maybe overpriced tea, but obviously, it certainly works for Chrissy!
Related article: How to Get Rid of Blackheads? 9 Home Remedies to Clear Pores Naturally
See Now: 100 Most Beautiful Women In The World
PHOTO GALLERIES
BEAUTY IDEAS
HOW TO