Nov 18, 2020 10:51 AM EST
(Photo : lorealparis/ Instagram) Crazy Rich Asians breakout star Gemma Chan is the new face of L'Oréal Paris.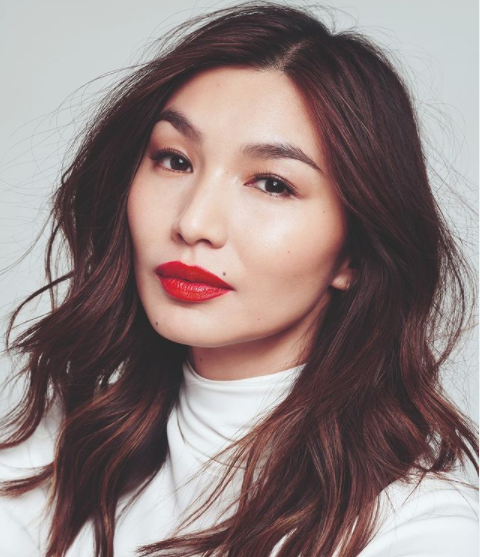 Gemma Chan shot to fame in 2018's surprise mega hit, Crazy Rich Asians. The British Oriental beauty became an instant fashion muse with her stunning red carpet appearances in movie premieres and awards shows, and appearing in a Marvel movie helped cement her status as an up-and-comer in the movie industry. She'll be starring alongside former One Direction-er Harry Styles and Oscar-nominated actress Florence Pugh in Olivia Wilde's directorial debut, Don't Worry Darling.
She's Worth It
In a fresh announcement by giant cosmetics and skincare brand L'Oréal Paris, Gemma Chan joins L'Oréal's stable of beautiful faces as an international brand ambassador. Chan remembers growing up with the smell of L'Oréal's Elnett hairspray and shares that the company's tagline, "Because I'm worth it" resonates with her, especially at this time when self-care is so important. She also tells Vogue that since being in lockdown at her London home, she has found solace in her beauty regimen. Chan admits that in the beginning of the lockdown, she stopped doing a lot of things like wearing makeup, plucking her eyebrows, and combing her hair. She then realized that she needed structure and began incorporating makeup into her routine again. "It can really lift your mood to put on a bright lip color or a bit of eyeliner, and even if you're not going to see anyone during the day, it cheers you up," she says. She also does yoga and pilates and adds that boxing was something she enjoyed while training for Captain Marvel.
On Seeing Asians on the Big Screen
Chan reveals that she has always loved Lucy Lui. She tells The Kit, "Growing up, I didn't have that many Asian women to look up to who had that kind of platform, so from quite a young age, I looked up to her." She adds that seeing an Asian film (Korea's Parasite) win Best Picture at the Oscar's was very encouraging and it was "wonderful" to have that representation for her and for many others.
Also read: Patrick Starrr Launches His Ultimate Collection And Is Set To Go Global in December
Makeup and Skincare Staples
Her mother has always reminded her to take off her makeup no matter how tired she was and so she uses Simple Micellar Wipes to clean her face and swears by L'Oréal's new Revitalift Derm Intensives 3.5% Glycolic Acid Cleanser. She also applies Revitalift Eye Cream For Face, Revitalift SPF 30 and Revitalift Triple Power LZR Hyaluronic Acid Serum. For her puffy eyes, she uses Hydra Energetic Ice Cool Eye Roll-On, something from the brand's men's skincare line.
In her makeup bag, you can find Tatcha blotting papers, L'Oréal Color Riche lipstick in Erotique and L'Oréal Lash Paradise mascara, which she considers a must.
To add texture to her stubbornly straight hair, she says L'Oréal Elnett hairspray is the best hairspray there is, but also uses Living Proof Dry Volume Blast and Oribe Dry Texturizing Spray.
Gemma Chan will be starring in her first official campaign for L'Oréal's professional-grade skin-care collection in February 2021 alongside fellow brand ambassador, actress Eva Longoria.
Related article: Jennifer Hudson and Busy Philipps Lead Olay's Empowerment Campaign
See Now: 100 Most Beautiful Women In The World
PHOTO GALLERIES
BEAUTY IDEAS
HOW TO