Nov 17, 2020 02:13 AM EST
(Photo : Steven Ferdman/Getty Images) Jennifer Hudson is one of Olay's faces for its Face Anything campaign.

(Photo : olay / Instagram) One of J.Hud's favorite Olay products - Olay Regenerist Retinol24 Max Night Face Moisturizer.

(Photo : Frederick M. Brown/Getty Images) Hudson's fellow actress Busy Philipps is ready to face anything with Olay.

Multi-hyphenated actresses Jennifer Hudson and Busy Philipps stand amongst a bevy of strong, talented, and highly-educated women for Olay's Face Anything campaign. With women's empowerment being the theme, the campaign's tagline is "Maximize, Don't Minimize Us."
Hudson made her mainstream debut on American Idol then found fame and fortune in Hollywood, winning an Oscar, a Golden Globe, a BAFTA Award, and a Screen Actor's Guild Award for Best Supporting Actress for her role in Dreamgirls.
She also won a Grammy for Best R&B Album and a second Grammy for Best Musical Theater Album along with the cast The Color Purple. She wowed audiences as Grizabella last year in the movie adaptation of Cats, and she will soon be back on the big screen playing music legend Aretha Franklin on the upcoming movie Respect.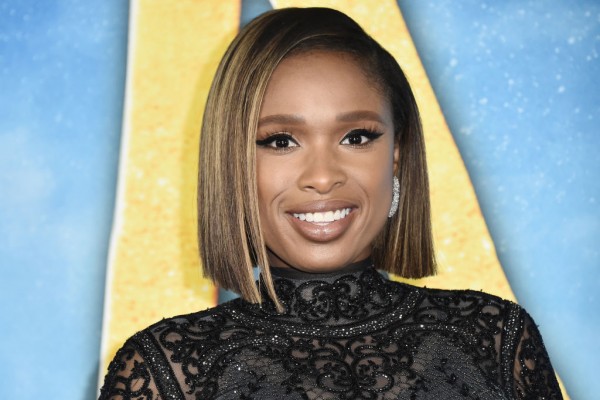 Hudson talks to Allure Magazine and shares how it is to grow up in a household full of strong women, how she works to uplift them, and her favorite drugstore buys. As she tells Allure's Jihan Forbes, Olay's campaign angle on women empowerment resonates with her as she loves to encourage the women in her life.
In her words, "I am extremely inspired by them and have been blessed to grow up with so many powerful women in my family - very present and strong. They are all leaders who couldn't help but make a leader out of me. You can't help but grow into and be inspired and empowered by it. That's always been a part of my family and my upbringing."
Regarding her skincare routine, Hudson shares that she believes less is more, but she makes sure that she gives her skin what it needs. Allure then asks about her favorite Olay products, and she counts Olay Regenerist Retinol24 Max Night Face Moisturizer and Olay Regenerist Retinol 24 Max Serum as her favorites.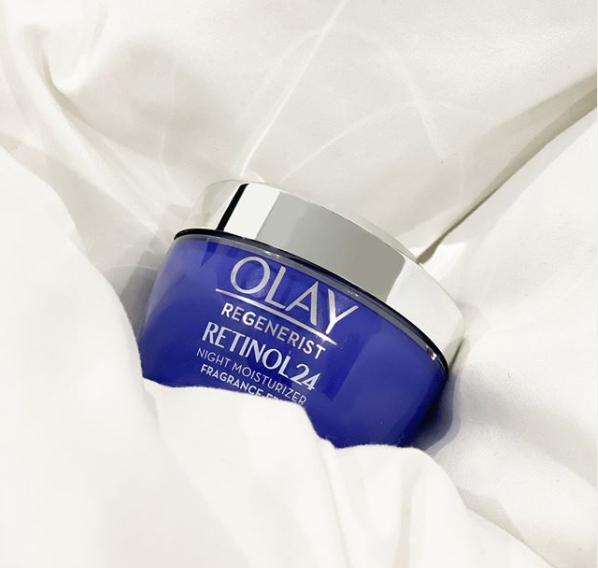 Also read: Best of 2020: Hair and Skin Care
Goodbye, Photoshop
Actress, mother, and women's health advocate Busy Philipps is the second celebrity on Olay's Face Anything campaign. She's best known for her roles on the television shows Freaks and Geeks, Dawson's Creek, and Cougar Town, in which she won a Critics' Choice Television Award for her portrayal of Laurie Keller. She has also starred in a slate of movies and counts Oscar-winning actress Michelle Williams as her BFF.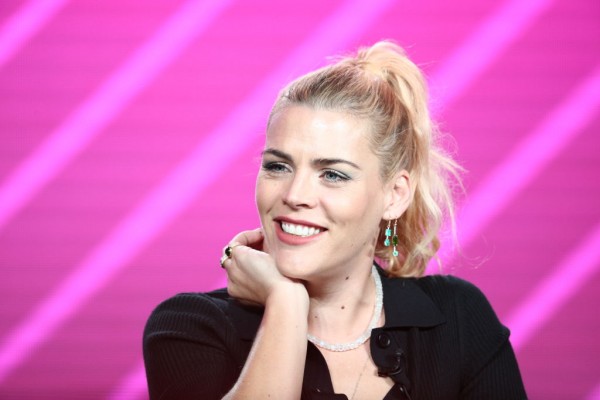 Along with that of model Denise Bidot and comedian Lilly Singh, Philipps's unretouched shots were among the first to be labeled with the "Olay Skin Promise" logomark, a sign that means that the subject's skin is completely unaltered. In an interview with Allure earlier this year, Philipps shares that she was sent early photos from that zero skin-touching campaign and thought that she was being duped.
It turns out that she did look good without Photoshop. Glamour quoted her saying, "The more huge companies like Olay that can stand up, the better everyone's going to be. You want to see yourself reflected. You don't want to see something that's completely unattainable because that's not real." That is definitely something we can all agree on.
Related article: Kylie Jenner Collaborates With Dr. Seuss For 2020 Holiday Collection
See Now: 100 Most Beautiful Women In The World
PHOTO GALLERIES
BEAUTY IDEAS
HOW TO