BEAUTY
Microblading or Microshading? Spot the Difference
Nov 15, 2020 07:33 AM EST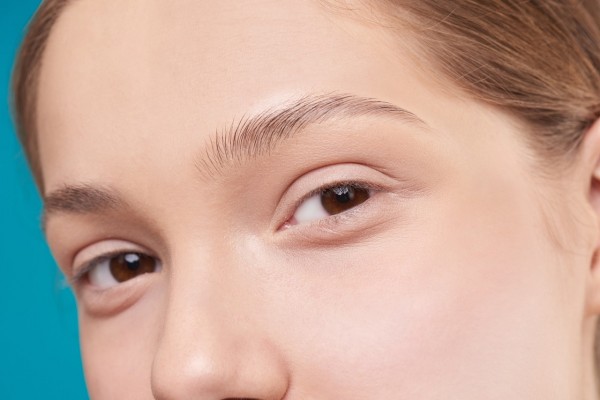 (Photo: Shiny Diamond / Pexels)
Want thicker brows? Choose between microblading and microshading. Here's the difference.
If you were born with sparse eyebrows, you probably have a drawer full of eyebrow pencils, powders, gels, and growth serums. While your brow routine is probably low maintenance, some are still looking for more long-term solutions. Enter microblading and microshading. Both are semi-permanent forms of brow tattooing and while the idea to tattooing your face for the sake of beauty is slightly terrifying for some, eyebrow estheticians say that some clients fall asleep during the procedure. Read on and find out what type of brow tattooing will suit you best.
Microblading
For super thin brows, microblading is highly recommended by Cosmopolitan. To mimic natural brow hairs, an esthetician uses a special hand tool (not a tattoo gun) to scratch thin and precise lines and deposit pigment simultaneously under your skin. The results are nothing short of a miracle. It also lasts for a decent amount of time - one to three years, depending on your skin type. It fades quicker in oilier skin types but should still last for at least a year. While the process isn't cheap, think of all the money you'll save when you don't have to buy tons of eyebrow products for a couple of years. Once you've made up your mind to undergo microblading, make sure you do your research and look for a certified eyebrow aesthetician.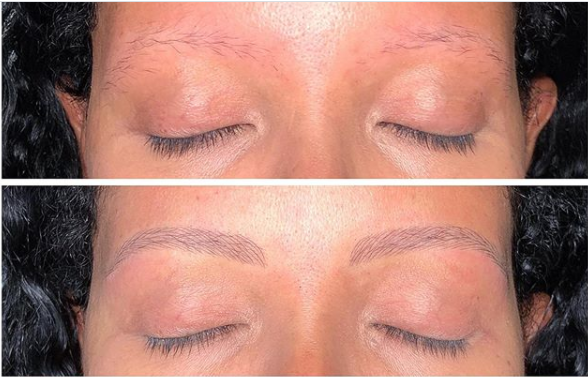 (Photo: eyebrowdoctor / Instagram )
The stunning difference microblading makes.
Also read: Eyebrow Extensions vs Microblading: Which One is Better?
Microshading
While microblading leaves natural-looking strokes, microshading leaves dots. As Allure reports, experts say that microshading is better for sensitive skin and suits oily skin better than microblading. It's also said to be less painful as since microshading uses a pointed dotting technique, versus the longer strokes of microblading. It also leaves a softer finish, similar to the results your get from a brow pencil or powder.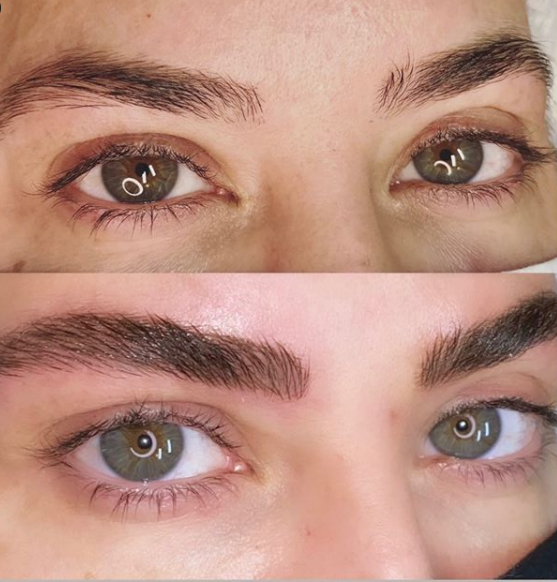 (Photo: betseyshuki / Instagram)
Fill in sparse areas with microshading.
Microshading works best on those with thicker eyebrows but have sparse areas within the shape. It costs similar to microblading and they both depend on where you're located. The aftercare is mostly the same as well. Treat both as you would a regular tattoo. Avoid getting it wet the first few days and just dab your brows gently with a damp cotton pad two to three times a day. Wait at least a week before washing your entire face. Apply the aftercare ointment that you'll be given by your aesthetician. Do not scratch or pick at your eyebrows while they're healing. It's also best to avoid makeup, exercising, and long baths. After four weeks, it's best to go back and get a touch up (this will cost much less), then you'll be good for at least 12 months.
If you would prefer to wait until it's safer to go to out, try the following brow products that beauty editors swear by:
Anastasia Beverly Hills DipBrow Pomade
Benefit Gimme Brow
Benefit Cosmetics Brow Zings Pro Palette
Glossier Boy Brow
L'Oreal Paris Micro Tattoo Brow Artist in 101 Blond
Maybelline TattooStudio Brow Tint Pen
Make Up For Ever Aqua Brow Kit in Ash
Province Apothecary Full Brow Serum
RapidLash RapidBrow Eyebrow Enhancing Serum
Rare Beauty by Selena Gomez Brow Harmony Pencil & Gel
Related article: What's Hot? Trendy Eyebrows All Over the World