Nov 10, 2020 06:52 AM EST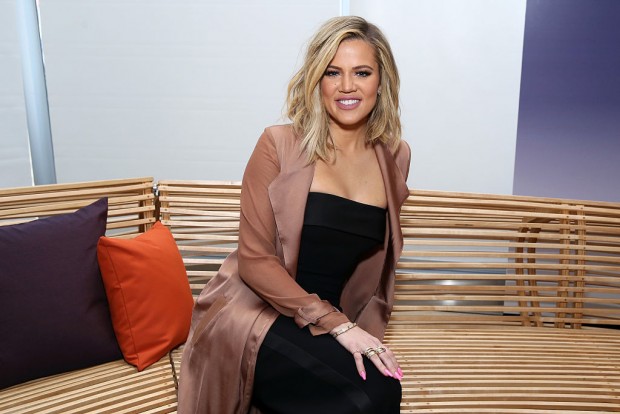 Fans of the reality tv show Keeping Up With The Kardashians are used to seeing each family member glammed up with flawless hair and makeup. However, the latest season of the show was filmed while in lockdown so that meant saying sayonara to their glam squads and hello to living au naturel.
Khloe, while recovering from a Covid-19 scare, posted a video of herself lazing around in the bedroom. Since she's always on the go, fans consider this unusual, but what's more surprising was that head of short and curly hair. Gone are her trademark blonde extensions and in its place, a throwback look reminiscent of 90s Meg Ryan. Fans are over the moon with Khloe's natural hair texture, saying that look isn't easy to achieve for those with naturally straight hair and they hope she keeps it as it is.
Also read: How to Curl Short Hair: Home Tutorial Guide
If you want the same curly look, but want to avoid heat styling, here's a simple technique to try at home:
Bantu Knot Method
Shampoo and condition hair then let it air dry to about 80 percent. With a wide-toothed comb, distribute some curling cream or mousse evenly through hair. Try OGX's Moroccan Curling Perfection Defining Cream or Herbal Essences Totally Twisted Curl Boosting Mousse.
Part your hair in the middle to make it easier to create sections. Take one to two inches-wide of hair and start twisting until you form a small rope of hair. Twist it onto itself to form a knot. Secure the knot with a bobby pin or an elastic hair tie. Repeat the same technique until all two-inch sections are all in bantu knots. For best results, leave them overnight then gently undo the twists in the morning. Loosen up the curls with your fingers then add some gloss spray for extra shine.
If you want long term curls, opt for a salon perm. Perms last for months with proper and care. While you're rocking that curly hairdo, remember these hair care tips:
Caring for curls
Never skip the conditioner. Now that your hair is curly, the natural oils from your scalp will have a harder time nourishing your hair to the tips. Choose a hydrating formula designed for curly hair. Some of the best ingredients for curly hair are coconut and avocado oil, shea butter and aloe vera. Also remember to use sulfate-free shampoo.
Apply your curl-enhancing products as soon as you step out from the shower. This way, you get ahead of the frizz and your curls can set perfectly.
Always comb your curly hair with a wide-tooth comb. Brushing will disrupt the curl pattern and you'll end up with a frizzy and unruly mess.
Protect your curls even when you sleep. It sounds extra but sleeping on a silk pillowcase will reduce the amount of friction from the tossing and turning while in bed.
Here's to getting that Kardashian-approved, tv show-worthy head of hair.
Related article: How To Curl Your Hair Without An Iron
See Now: 100 Most Beautiful Women In The World
PHOTO GALLERIES
BEAUTY IDEAS
HOW TO