Nov 04, 2020 10:28 AM EST
(Photo : Gareth Cattermole / Getty Images) As skincare overtakes makeup amidst Covid-19, L'Oréal recovers losses with its subsidiary skincare companies.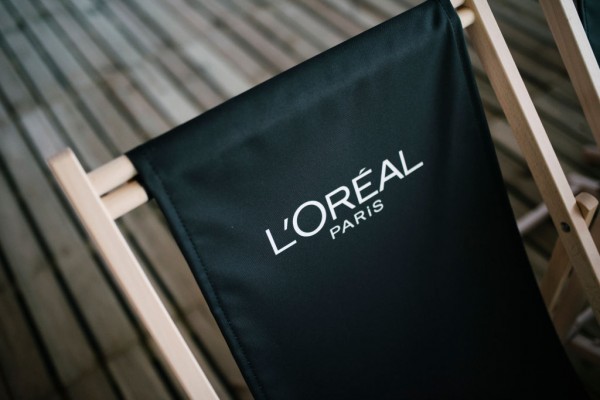 French cosmetics giant L'Oréal has managed to stage a comeback from major sales losses brought upon by the Covid-19 pandemic. With mall outlets, airport retailers, and salons shut down due to the coronavirus, sales have suffered in the first two quarters of the year but have picked up in the third quarter. While sales are still low in the luxury goods division, it has improved in the mass market unit with its subsidiary companies that includes Garnier and Maybelline. As Yahoo! Finance reports, overall sales came in at seven billion euros ($8.27 billion), for the July to September period.
The much-needed sales boost did not come from L'Oréal's most popular makeup brand Maybelline, but from its active skin care division that caters to dermatological concerns like CeraVe, Vichy and La Rochay-Posay. This pattern may be accredited to the wellness boom that seemed to arise as more people are staying at home and visits to salons and dermatologists have been limited. As most of the world's population have been covering their faces with masks and face shields to help combat Covid-19, makeup, especially lip products, has taken a backseat and skincare given more attention.
Also read: LeAnn Rimes Bares Battle with Psoriasis
These are the top picks from CeraVe, Vichy and La Rochay-Posay from the online shopping community:
CeraVe Daily Moisturizing Lotion
A lightweight lotion for both face and body, this oil-free moisturizing lotion is infused with hyaluronic acid that helps retain the skin's natural moisture. It's hypoallergenic, non-irritating and non-comedogenic. This product is available on Amazon.
CeraVe Foaming Facial Cleanser
Best for oily skin, this makeup remover-slash-facial wash also has hyaluronic acid with the added boost of niacinamide. These ingredients are well known for their moisturizing and soothing properties. It fights oil but does not strip off the skin's protective barrier. It's unscented, too.
Vichy Double Glow Peel Mask
An Allure favorite, this mask boasts ultra-fine volcanic rock and alpha hydroxy acids from blueberry, orange, and lemon fruit extracts for gentle exfoliation and skin peeling. It's been dermatologically tested on sensitive skin so it should be safe for home use. If you get regular chemical peels from the dermatologist, you can try this at home while most clinics are still closed. All you need is five minutes for glowing skin.
La Roche-Posay Anthelios Cooling Water-Lotion Sunscreen
La Roche-Posay is well-known for their sun protection products. Popsugar lists this as a top choice from online reviewers because it's light on skin but offers excellent sun protection. This sunscreen lotion provides broad spectrum SPF 30 protection, has an immediate cooling effect, absorbs quickly and has been formulated for sensitive skin.
La Roche-Posay Lipikar Eczema Cream Soothing Relief Cream
For those battling eczema, minimize and relieve flare ups with this soothing cream. It's safe for both face and body use. It's also suitable for children ages three and above. This non-greasy cream includes one percent colloidal oatmeal and niacinamide in its ingredient list and is free from steroids and antibiotics.
Related article: Covid-19 Effects on the Salon Industry
See Now: 100 Most Beautiful Women In The World
PHOTO GALLERIES
BEAUTY IDEAS
HOW TO