Oct 30, 2020 04:25 AM EDT
(Photo : Matt Winkelmeyer / Getty Images) Diagnosed at two, LeAnn Rimes shares her psoriasis woes.
With a nude photoshoot and an essay she penned herself, chart-topping country singer LeAnn Rimes reveals her battle with psoriasis. As she tells Glamour's Lindsay Schallon, she was diagnosed with the skin disorder when she was just two years old.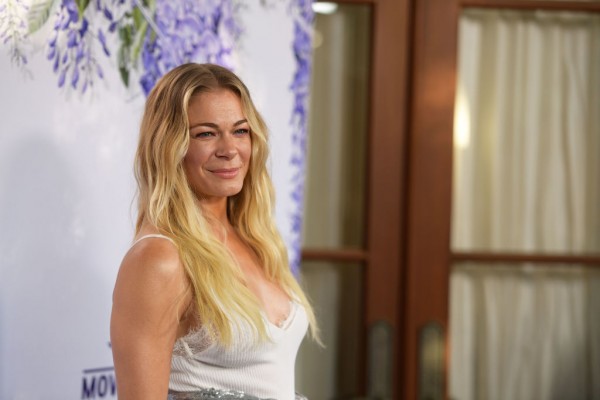 In her essay, she shares that by the time she was six, 80 percent of her body was covered with the painful red spots that comes with the skin disorder. As a child entertainer by the age of 11, Rimes tried everything to hide it whenever she went onstage, as well as different medications to deal with it.

Psoriasis 101
Healthline discloses that psoriasis is the result of an auto-immune condition that speeds up skin production. Psoriasis can be distinguished by scales that are initially white or silver in color then turn into thick and red patches in various parts of the body like the hands, feet, legs, back, face and neck. At times, these scales can crack and bleed. People with Type 2 diabetes, heart disease, anxiety and depression are the most vulnerable in developing this skin condition. The National Psoriasis Foundation reveals that more than 8 million people in the US are affected by psoriasis.
Also Read: Red Spots on Skin: Symptoms You Need to Look out For

Tired of Hiding
In her 20s, Rimes talks about finding a treatment that helped her skin stay clear. However, this year has proven to be very difficult. With the threat of COVID-19, stress levels are at an all time high for millions of people, Rimes included. Stress in one of the top triggers for psoriasis and Rimes' started having flare-ups once again.
Instead of keeping it hidden as she has done for most of her life, Rimes has decided to open up and have photos taken of her, baring her psoriasis in all its glory.
The whole essay is a particularly vulnerable revelation of Rimes' anxieties and realizations. In a direct quote, she candidly writes that, "We're at a moment in time right now when we're all being stripped of everything we thought we needed-and now we can see how worthy and good enough we are without all of the bullshit. We're worthy without the makeup and the artifice. We're worthy of love without having to work for it. And that's why I'm tired of hiding."

Living with Psoriasis
At present, there is no cure for psoriasis. Just like other chronic illnesses, the side effects of such a condition goes beyond physical pain. Seeing red scales all over the body can be off-putting and cause insecurities, anxiety, and depression.
As the National Psoriasis Foundation reports, a research study in 2015 showed that psoriasis is "highly stigmatizing and carries about the same level of stigma as herpes. Many of the study participants believed the psoriasis was infectious and contagious."
People can be harsh with their judgements. But Rimes is slowly getting over it with the love and support of her husband, actor Eddie Cibrian. Rimes even shares that he does not even see it.
Related Article: What are Skin Tags?
See Now: 100 Most Beautiful Women In The World
PHOTO GALLERIES
BEAUTY IDEAS
HOW TO