Nov 02, 2020 03:50 AM EST
While salons usually use bleach to achieve lighter hair colors, it has harmful side effects that your scalp and hair will endure for quite a while. Bleaching up to the roots, which will have to be done especially for brunettes, will cause burns that will itch and eventually form scabs on your scalp. Your hair will also be noticeably drier, and breakage soon follows.

If you are keen on going lighter, or maybe you want some highlights, try the following natural bleaching methods at the safety of your home:
Lemons
With its highly acidic properties, vitamin C is a common skincare ingredient found in brightening moisturizers and serums. Lemons are rich in it. In the same way that it lightens skin, it can also work on hair. However, lemons will only make a noticeable difference in blonde hair. Deeper blondes may get platinum streaks. Cosmopolitan suggests mixing lemon juice with conditioner to prevent dryness.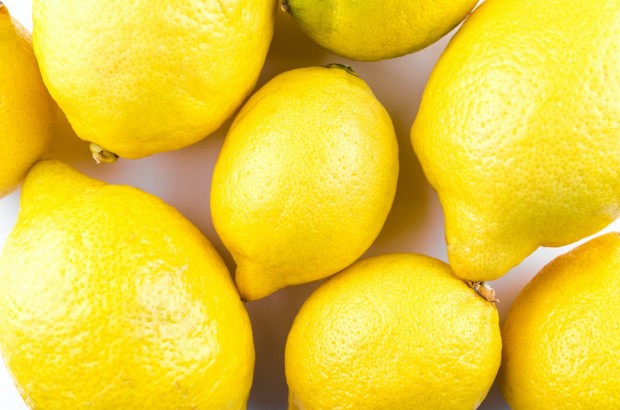 Apple Cider Vinegar
Another highly acidic liquid, apple cider vinegar, not only lightens hair but also gets rid of excess oil and buildup on your scalp thanks to its antimicrobial properties. It is also an effective remedy for dandruff. Cosmopolitan's ACV recipe is mixing equal parts of water and vinegar in a spray bottle. Spray all over hair and let it stay for a few minutes. Rinse out and repeat at least twice a week for a month.
Another recipe from Healthline indicates mixing ¼ cup apple cider vinegar, ¼ cup chamomile tea, and a squeeze of lemon juice. Spray all over your hair and leave it on all day. A little time under the sun may help, too. Rinse and condition before going to bed.
Also read: How to Get Rid of Dandruff: 10 Home Remedies to Treat Naturally

Cinnamon
Cinnamon is not exclusive to baking sweets. It can also be used for highlights and overall lightening. Healthline suggests mixing ½ cup conditioner and two tablespoons of cinnamon. Form a paste and apply it to your hair. Cover with a shower cap and leave on for three to four hours. Overnight is better. Rinse in the morning and style as usual.

Honey
According to Teen Vogue, honey has trace amounts of hydrogen peroxide, and it can be activated with the use of cinnamon. Mixing the two may lighten the hair up to two shades. For this hair mask, combine two tablespoons of honey and one tablespoon of cinnamon.
You can also add one tablespoon of olive oil for extra hydration. Leave the mixture alone for 30 minutes to allow the activation of hydrogen peroxide. Apply to your hair, cover with a shower cap, and leave on overnight.

Baking Soda and Hydrogen Peroxide
While hairstylists and dermatologists will advise you to stay away from these strong ingredients, it's a potent combo for lightening. You may want to use it just for highlights instead of slathering it all over your hair. Teen Vogue follows this recipe: one cup baking soda and three tablespoons of hydrogen peroxide.
Apply this to selected hair strands and leave for about 30 minutes to an hour. Take care not to go beyond one hour to avoid hair damage. Rinse and condition hair. You will see an instant effect.
If you're hair quality drastically changes, it is recommended to see a professional.
Related article: How To Dye Your Hair: Top Tips To Avoid A Disaster!
See Now: 100 Most Beautiful Women In The World
PHOTO GALLERIES
BEAUTY IDEAS
HOW TO