Oct 19, 2020 12:22 AM EDT
Christy Turlington Burns: Keeping Life in Balance While on Quarantine(Photo : GettyImages/2019 FGI Night Of Stars Gala)
Christy Turlington shares her daily routine with Kelsey Stewart from The Zoe Report. According to Christy, she is busy in the morning with her yoga session and her children before going to work. She does her share to stay away from the crowd and spend more time with her children and family.
The model turned activist for women's health-focused on her wellness and family. She also devoted time to her non-profit organization, "Every Mother Counts," which helps make pregnancy safe for all women.
Christy Turlington Burns is also the new face of Calvin Klein's latest Eternity fragrance campaign. Christy shared that she has been working with the brand for many years. Christy learned many things about beauty and fashion since her first Calvin Klein runway show in 1987.
Christy started the Eternity campaign ad back in 1988 for the first endorsement. She got another project with the company later in 2014, together with her husband, Edward Burns. Recently in 2020, Christy Turlington Burns is the face of the Eternity fragrance campaign. She showed her beauty glow and sweet moments with her husband in the video ad. The couple enjoys the sun and the serenity of the beach - a quarantine daydream.
Watch the video here:

The Calvin Klein perfume brand has been one of the popular classic fragrances for men and women. Christy's favorite fragrance is Eternity Eau Fresh For Her; she says it brings memories of warmth, love, and the good old days.
See also: Braiding Your Own Hair: Easy Tutorial for Beginners
Christy Turlington Burns on helping women on maternal health
The 51-year old philanthropist started her non-profit foundation in 2010. According to Christy, the foundation's goal is to help make pregnancy and childbirth safe for everyone.
The organization has invested more than $15 million into community-based programs. They aim to improve access to quality and adequate maternity care. They focus on serving countries with high populations who face discrimination or lack access to resources.
Every Mother Counts worked with policymakers towards advancing maternal health benefits as well. Christy is also active during the pandemic in helping women in stress at birth centers.
Christy Turlington Burns on balancing life and marriage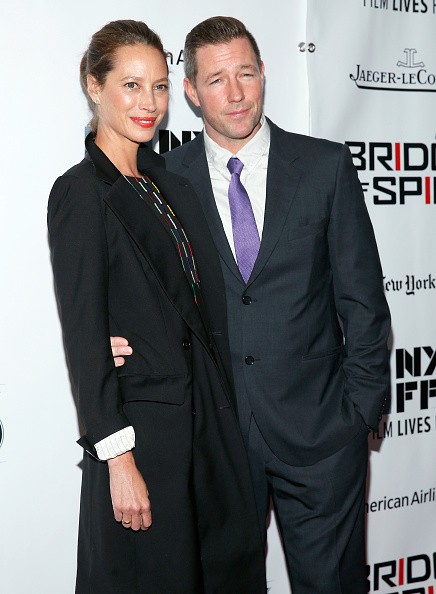 Christy enjoys running and has a steady practice with her yoga routine. She loves healthy foods together with her daughter.
According to Turlington Burns," I would say I have probably been a little more consistent with those practices during COVID. I love smoothies, and things like that started, we started ordering those early days of quarantine. They are healthy and taste good", Christy says.
Christy and Edward felt more closer and enjoyed more quality time together during the quarantine." I can't imagine not having a partner through this time and supporting our kids while they're homeschooled. Among other struggles are super challenging for everyone, I can't imagine doing that on my own," Christy says.
See also: Daily Workout Motivational Tips from Celebrity Fitness Trainer
See Now: 100 Most Beautiful Women In The World
PHOTO GALLERIES
BEAUTY IDEAS
HOW TO