Oct 14, 2020 11:02 PM EDT
New York Representative Alexandria Ocasio-Cortez recently celebrated her 31st birthday, and her GEN Z supporters paid tribute on TikTok via makeup tutorials.
On October 13, AOC received a gift on her birthday with a TikTok challenge on makeup. Her supporters took to TikTok by posting makeup tutorials inspired by the congresswoman. Complete with her signature red lipstick.
In a Twitter thread, New York Times reporter Taylor Lorenz illustrated how GEN Z made their mashup versions on TikTok. Makeup tutorials with a mashup of Kendrick Lamar's 2017 track "Humble" and AOC talking about Representative Ted Yoho. It was in the headlines that Yoho reportedly called AOC "disgusting" and "f**ck**g b**ch."
TikTok users do their makeup and style their hair while lip-synching the AOC speech's remix and facts about the representative's accomplishments. "I am here because I have to show my parents that I am their daughter and that they did not raise me to accept abuse from men," AOC says.
Ocasio-Cortez is known for her signature lipstick. TikTok users end their videos by rocking red lips. Laurie Hernandez, an Olympic medalist, took part in the movement. The trending AOC hashtag (#AOC) on TikTok was related to a million views on videos about the congresswoman's politics and beauty routines.
@lauriehernandez_ I had to do it. I wonder how AOC feels knowing most of gen z thinks she's iconic? (disclaimer to the parents: foul language.) ♬ REGISTER TO VOTE aoc x humble - i cant bodyroll
Representative AOC shared her makeup routine with Vogue in August 2020. She also posted pictures on her Instagram stories featuring one of Telfar Clements shopping bags.
See also: How to Apply Makeup in Few Easy Steps
AOC Shares Her Makeup Routine
AOC loves to use her Telfar bag and shared about how she supports her fellow New Yorker. Below you can see AOC is carrying a medium Oxblood bag in a vibrant burgundy.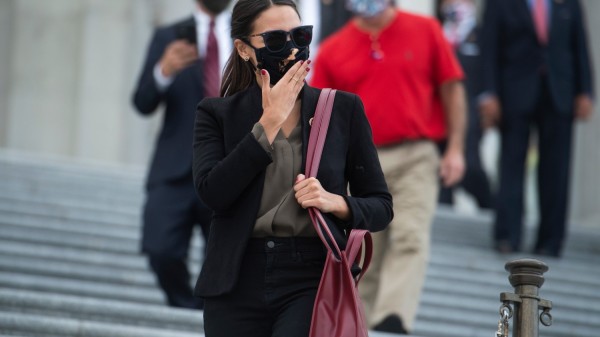 The busy congresswoman carries her notebooks, dental bag, and a makeup bag wherever she goes. AOC showed the public that a high profile woman like her depends on the same things as other women.
In December 2019, the congresswoman went to Los Angeles for a campaign rally. Before greeting the crowd, she first took to Instagram with her makeup routine.
"I do not have a glam team, I do not have a hairstylist, and I do not have a makeup artist that I take on the road with me. I do my own makeup. It is all DIY, especially if you're a woman running for office. You have to learn how to do your own makeup. I did it with lots of YouTube tutorials", Ocasio-Cortez says.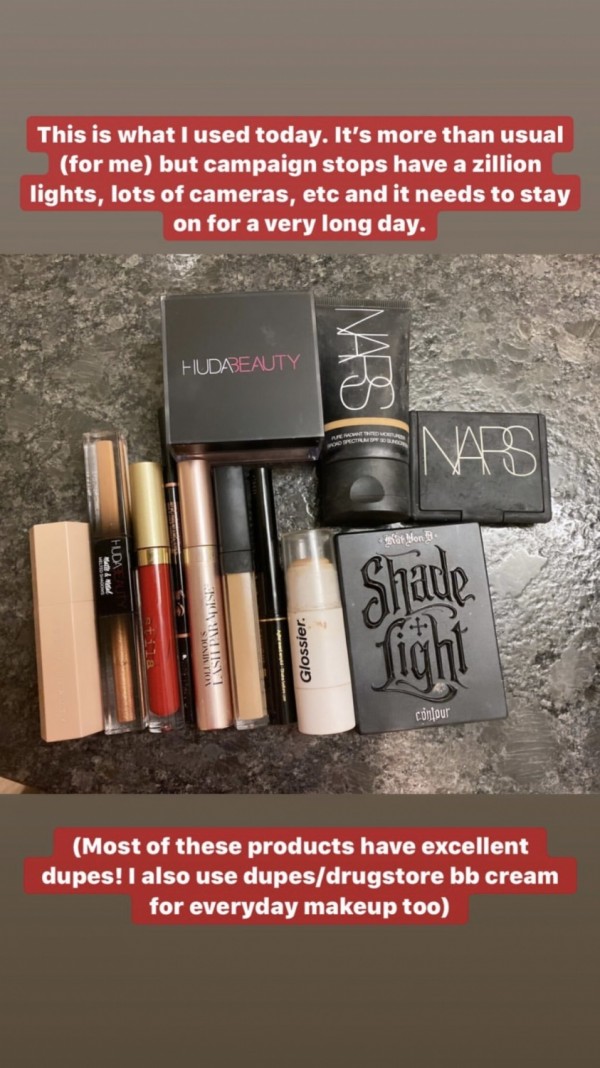 AOC showed the makeup products that she uses every day to get the look needed for whenever she goes to work. "Most of these products have excellent dupes. I use dupes or drugstore bb cream for everyday makeup too", AOC shared.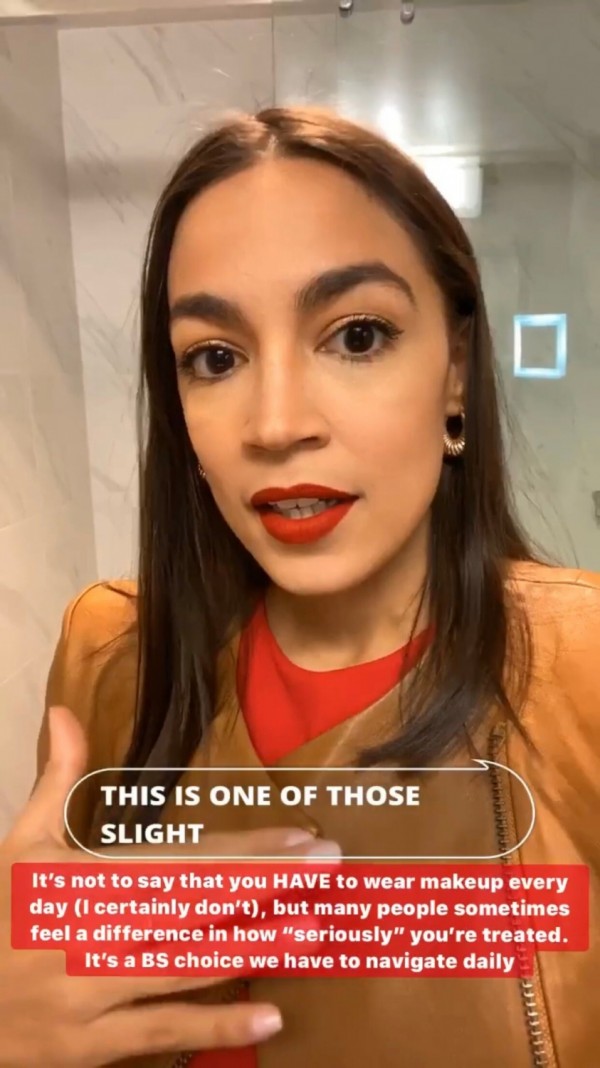 "This is the kind of those small rituals that happens every day. I think if you're a woman running for office or just kind of in the workplace, in general, you need to spend 30 minutes to an hour into appearance to look presentable", AOC talked through her Instagram stories.
See also: Face Balm Is an Essential Part of Any Skincare Routine, Here's How to Use It Properly
See Now: 100 Most Beautiful Women In The World
PHOTO GALLERIES
BEAUTY IDEAS
HOW TO