Sep 28, 2020 05:10 AM EDT
Versace Launches Spring and Summer 2021 Collections Debuted Plus-Size Runway Models(Photo : gettyimages/ Milan Fashion Week 2020)
Versace debuted plus-size runway models in her Spring/Summer Collections 2021 at Milan Fashion Week.
One of the most anticipated collections showcases the famous and new collaborations with renowned designers in Milan Fashion Week. On September 23, the event kicked off with a combination of digital and live presentations, and it will wrap up this Monday after a packed schedule.
The biggest name in the fashion industry such as Armani, Prada, Fendi, and Moschino are among who grace the show with their new style and trends. One of the highlights of the show was Versace debuted plus-size runaway models in her Spring/Summer Collections 2021.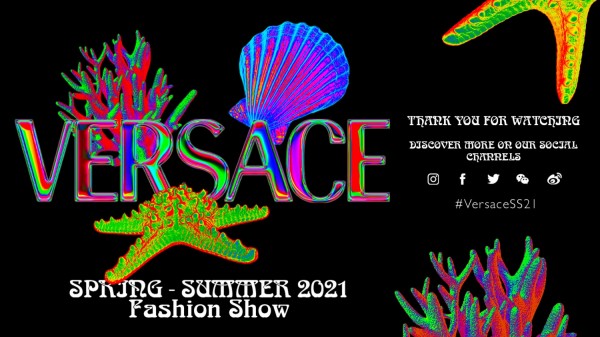 Versace's New Milestone Debuted Plus-Size Runaway Models
The famous designer was excited and momentous marking the debuts. Donatella Versace shared with Time magazine in 2008, "Don't think of it, plus-size women shouldn't think of themselves as a size. Think of yourselves as a woman with rich goals in life. In this world, size doesn't mean anything".
Her inspirational words reflected in the Milan Fashion Show; after 23 years of her legacy, the runway reflected those views. This season is the first time Versace debuted plus-size runway models wearing her creations. The show affirms Versace's views and created a greater shift in the fashion industry. Her inspirations about elegant, trends, and curvy women in one show.
Versace premiered its Spring/Summer 2021 collection Friday, with Jill Kortelve, Alva Claire, and Precious Lee as they debuted plus-size runway models. The women conveyed their happiness to be the first on the list of Versace's plus-size runaway models.
Early this year, models like Paloma Elsesser and Jill Kortleve became the first "plus-size" runaway models to appear at Fendi in the house's history. Jill Kortleve continued the trend and joined Versace on the progress. Alongside with Alva Claire, Precious Lee, with the presence of Joan Smalls and Irina Shayk. Kortleve also walks and wear dresses represented by Etro and Fendi on the runway this week.
Precious Lee shared through her Instagram a video at the runway show. She expressed her gratitude in the caption, "This is a memorable day, I will never forget this moment and how I felt before walking out. The mixed emotions and the power and beauty of this brand have always inspired me, now to be the first was just amazing".

Lee added, "Versace was extraordinary, your support and love right now for me is just magical. From the bottom of my heart, thank you for raising the bar. I will always cherish this moment and I know how much this means to you".

Jill Kortleve was emotional as she shared on her Instagram, "A historical moment and I can't believe this is happening. I am very proud of us, it is so unbelievable to work for the brands I always dreamt of working for. Hoping that we open a new generation with the same dreams but who never saw themselves in the magazines or commercials. Thank you for this iconic moment.

The master of the Versace house, Donatella is keen to as she took credit and shared on her Instagram. "It is my pride and I am proud to dress such unbelievably talented woman."
Read Also:
Khloe Kardashian Secretly Went to a Tanning Salon and Found Her Mom Kris Jenner Goes There Too
See Now: 100 Most Beautiful Women In The World
PHOTO GALLERIES
BEAUTY IDEAS
HOW TO