Sep 28, 2020 12:29 AM EDT
Rihanna's Edgy Mullet Hairstyle Is Back And Ready To Rock(Photo : gettyimages)
Rihanna is giving us a major comeback in her edgy mullet hairstyle, which rocked the world back in 2013.
She is taking us into memory lane as the edgy rock-and-roll hairstyle is making a major comeback in the current years. Now that Rihanna is giving us the funk and stylish look again, there is no reason for us not to hit the vibes.
Rihanna's Edgy Mullet In NYWF 2017
Rihanna's edgy mullet hairstyle can be remembered as famous in the 1980's and early 1990s. It regains its popularity back in 2013, and Rihanna made headlines as she graces the red carpet with her 80's mullet hairstyle cut at New York Fashion week in 2017.
Ri Ri, as she is fondly called in the industry, wore her new edgy mullet hairstyle with a pretty cute short-cropped fringe, which seems to show hair extensions with her mullet cut at the NYFW (2017).
On September 25, Rihanna's edgy mullet hairstyle rocks in a behind-the-scene teaser video for her upcoming "Savage x Fenty Vol. 2" fashion show on Amazon Prime Video's YouTube account.
Her return show is the second edition of her fashion show. It will feature other celebrities like Lizzo, Big Sean, Normani, Willow Smith, and more. It's exclusive premiere on Amazon next Friday, on October 2.
Though there was no full article and photos of Rihanna's edgy mullet hairstyle yet it is on-trend and those shaggy bangs are kinda hot! Don't you think?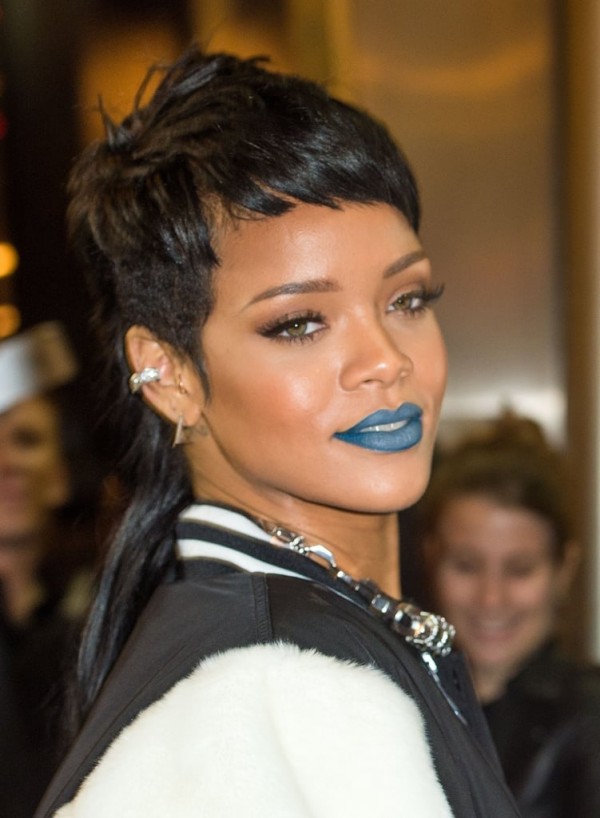 If you remember, in your elementary school days, mullet hairstyle may be restricted in a few uncool classmates in the 1990's. However, it seems the twentieth century can redo it and anyone might be eager to rock with the edgy mullet look.
Though the edgy mullet hairstyle is a recycled trend, anyone with an adventurous spirit will want to experiment it. At present, the mullet hairstyle can involve vibrant colors, longer lengths, and tousled wavy strands (its style opposed to frizzy tendrils).
There are many styles of mullet hair: it can be short or long with spanky bangs, screamy edgy, and with rocker chic aura. One can also add accessories according to style. Others would go for eyelash-grazing fringe and featured textured strands.
It will be a fun way to think of doing it for 2020 with the young generations; imagine the appeal it will receive by the public.
There is also what they called the "modern mullet" being dubbed by high profile stylist as to the "chillet". If you are not sure what mullet is best for you, try asking your hairstylist to create curtain bangs of choppy shag cut.
Either you can draw inspiration from a rockband or a celebrity like Rihanna's edgy mullet hairstyle do you will never go wrong.
Although the return of this punk rock hairstyle is never expected to see on the headlines but might just be a welcome change for the con-conformist beauty and if you get bored due to quarantine.
Watch Rihanna's "Savage x Fenty Vol. 2" fashion show teaser here;
See Now: 100 Most Beautiful Women In The World
PHOTO GALLERIES
BEAUTY IDEAS
HOW TO