BEAUTY
Celebrity Get the Look: Kate Upton at the 2014 MTV Movie Awards
Apr 14, 2014 08:48 PM EDT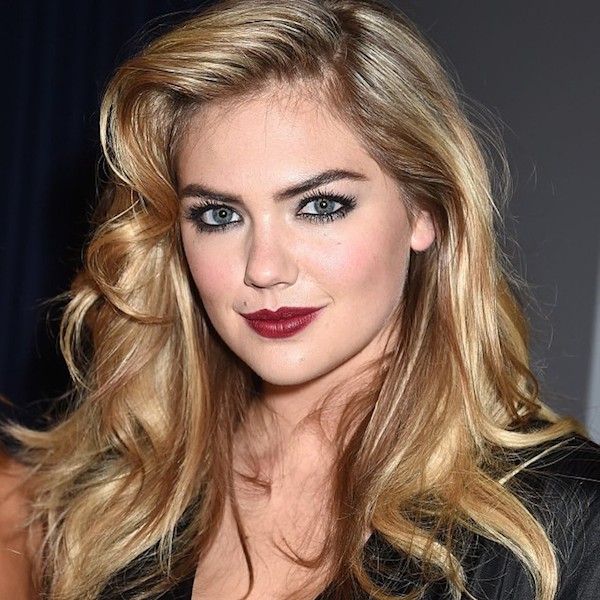 Credit : Instagram
Is this gal gorg or what? Kate Upton wowed at Sunday's MTV Movie Awards and we've got all the deets on her look!
Kate's bombshell style was created by Peter Butler for Moroccanoil. "When envisioning the hair look that I wanted to create to compliment Kate's Versace mini-dress," Butler told us. "I was inspired by the works of Helmut Newton and Guy Bourdin as well as the strong and powerful 80's woman a la Cindy Crawford and Jerry Hall- I wanted big, polished hair."
Here's how to get the look from Peter himself!
Hair Prep/Style:
To create lots of volume, hold and lift, I began by applying Moroccanoil Root Boost ($20) to the roots of Kate's damp hair and then blanketed her locks with Moroccanoil Volumizing Mousse. Using the Moroccanoil Paddle Brush, I blow dried the hair in large sections.
Next, I divided the hair into 2" sections, misted with Moroccanoil Luminous Hair Spray ($23), and wrapped each section around a 2" barrel curling iron to create a rough wave.
To create a tighter curl and additional bounce, I divide the hair at the top of the head into 3 sections and curled each with a 1" barrel iron from front-to-back (bang-to-crown).
Once the curls cooled, I brushed out all of the hair using the Moroccanoil Boar Bristle Classic Brush ($72) and created a deep side part with a comb.
Finishing Touches:
Using a dime-sized amount of Moroccanoil Treatment Light ($43), I massaged the products between my hands and then began applying it directly to the hair from the ends up to smooth the entire look. For added shine, I sprayed two pumps of Moroccanoil Glimmer Shine ($27) into the air and wafted it over Kate's hair.
Last, I ran a wide-tooth comb through the waves to separate them into a natural look and in true 80's fashion, I blasted the style with Moroccanoil Luminous Hairspray ($23).
What did you think of Kate's blonde bombshell hair Sunday night? Tell us with a note below!