BEAUTY
Ardency Inn Teams Up With Top NY Female DJ's To Merge Makeup And Music
Jan 08, 2014 12:03 AM EST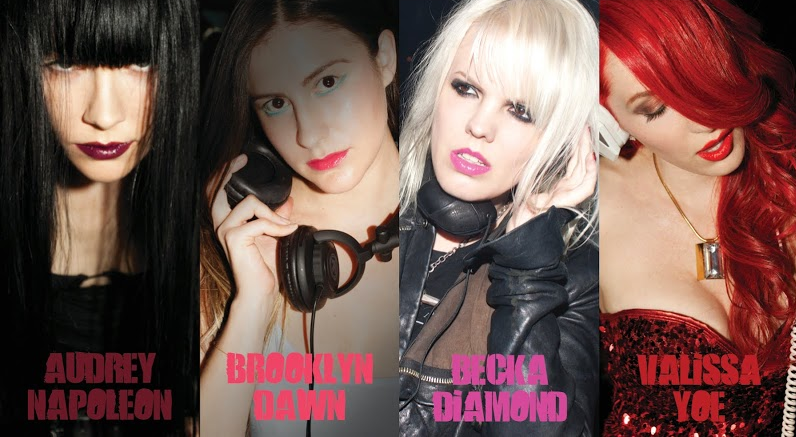 Credit : Ardency Inn
Makeup meets music!
ARDENCY INN, the recipient of WWD Beauty Inc 2013 "Newcomer of the Year" Award, introduces "The Sound of New York," a showcase of four of the best female DJs in the downtown NY club scene.
If you haven't heard yet, ARDENCY INN is a new makeup brand rooted in the downtown New York music scene. Aiming to put the power of makeup artistry in the hands of not only recording artists but also every woman, the brand creates innovative color cosmetics that are quick and easy to use, allowing creativity to run free.
Co-founder Gilles Kortzagadarian said, "The Sound of New York is showcasing the music of four DJs who we feel collectively represent the sound of the city right now. Individually, they inspired us to create Modster Lip Vinyl in four uniquely bold shades."
Each DJ created an original music mix to accompany each shade of the brand's MODSTER Long Play Lip Vinyl. These goregous hues are a hybrid full coverage lip color formula that delivers the shine of a lacquer and the staying power of a stain. Check out which DJ spun for which shade:
- Audrey Napoleon wears Dubstep Remix, a black base with pink undertone and reflect
- Brooklyn Dawn wears Studio Mix, a melon base with orange reflect
- Becka Diamond wears Club Remix, a magenta base with purple undertone and reflect
- Valissa Yoe wears Original Mix, a red base with orange and neon pink reflects
The intense colorful formula of the Modster Long Play Lip Vinyl forms a non-sticky thin lacquered film that protects the lips and stays in place for hours. The pigment level was maxed-out to achieve the highest possible color payoff without compromising the silky feel of the texture. The angled dense sponge applicator was designed for a fast, easy and precise application.
"Downtown New York is ARDENCY INN's birthplace and the visual backdrop of every photoshoot we've done so far. We felt like some killer sound would complete the New York experience," said Co-founder Stephane Siboni.
Try each lip color for $23, availbel at select Sephora stores, sephora.com and ArdencyInn.com