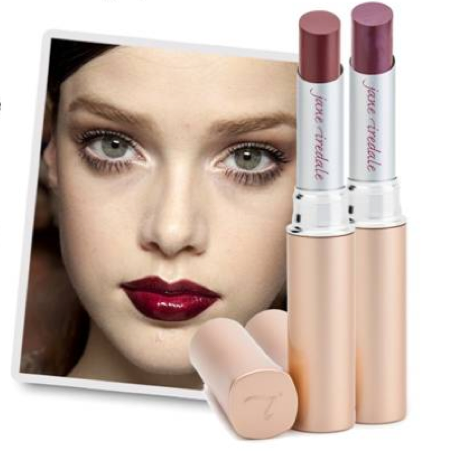 Credit : Jane Iredale
With all the holiday festivities, it might be hard to go back to your everyday beauty routine. What's more, we'v been so preoccupied with holiday trends, we now need a reminder of what to rock for the next couple of wintery months! Seductive beauty without ostentation is the overriding theme to keep in mind when considering which sumptuous tones and trends to rock. Beauty brand jane iredale has a few great picks for your cool-weather beauty arsenal. Check out the brand's recommnedations for nailing 2014 with a beautiful bang:
Wine Stained Lips. Cabernet, Bordeaux, Merlot. Wine stained lips are everywhere and there isn't a bottle to be found! Sultry yet dramatic, statement wine toned puts are one of the easiest ways to update your new season look. Choose a vibrant color with a flat finish. Try Jane Iredale's PureMoist Lipstick ($25) in shades Anette or Hannah for long-lasting wear and petal soft lips that feel, look, and also taste amazing.
Metallic Lids. Shimmery makeup is not just for tweens and teens anymore! Metallic accents are everywhere this season from bags to eyeshadows, so if you're reluctant to invest too much in what might be a winter trend, a glamorous makeup look is the next best strategy for making a statement. Brush lids with Jane's 24-Karat Gold Dust ($14) in shade Rose Gold and Bronze, keeping the latter shade to the outer corners of the lids for a delicately gilded look.