Prince Harry and Meghan Markle sent the whole world into a frenzy following their explosive tell-all interview with Oprah Winfrey.
Aside from their controversial relationship with the royal family, the Duchess of Sussex also reflects on her most unforgettable red carpet look that caused her unwavering pain.
The Shocking Truth About Meghan Markle's 2019 Red Carpet Dress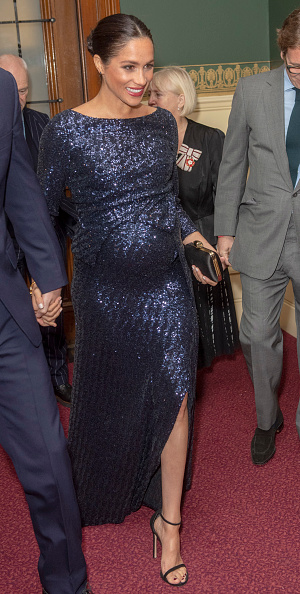 (Photo : Paul Grover - WPA Pool/Getty Images)
During the bombshell interview, the soon-to-be mother-of-two revealed that she was "still haunted" by a photograph of herself at the 2019 public appearance with Prince Harry.