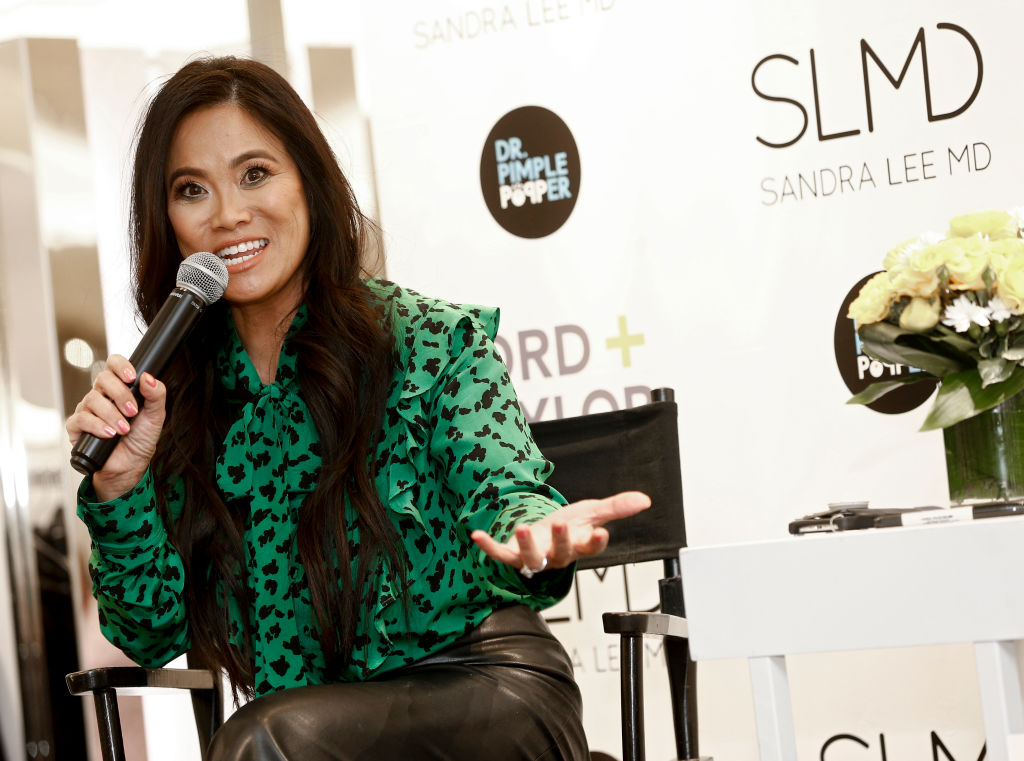 Credit : Brian Ach/Getty Images
Board-certified dermatologist Dr. Sandra Lee, aka, Dr. Pimple Popper is at it again. Dr. Lee gained a massive social media following with her pimple popping videos. These gross but cannot-look-away videos are a guilty pleasure for many.
According to Us Magazine, Dr. Lee's fans include celebrities like Kim Kardashian, Gwyneth Paltrow, Selena Gomez and Ashley Graham. Thanks to her viral videos, Dr. Lee landed her own reality show on TLC called Dr. Pimple Popper.
Dr. Pimple Popper Cyst Extraction
While Dr. Lee has seen all sorts of skin issues, it looks like she finally met her match on a recent episode of her show. Marty, a 51-year-old patient, came in with a 30-year-old epidermis cyst on his shoulder. The cyst had already burst, and it won't have been long until it got infected.