Mar 02, 2021 06:30 AM EST
(Photo : David Livingston/Getty Images)

(Photo : Dominic Lipinski - WPA Pool/Getty Images) Meghan Markle Maternity Fashion

(Photo : Frazer Harrison/Getty Images)
Celebrity pregnancy announcements have been popping up on social media.
As these soon-to-be moms prepare for their little ones' arrival, their body and skin also go through a lot of changes.
For instance, you might notice that your skin needs a little more TLC and has to address some issues like dryness or dark spots.
Moreover, others also mentioned switching their beauty routine and now pay attention to product ingredients.
If you are curious about what beauty products the Hollywood stars have been obsessing over, here are the top five celebrity pregnancy beauty tips from supermodels Gigi Hadid, Emily Katajkowski, and Miranda Kerr to reality star Khloe Kardashian and Duchess Meghan Markle.
Emily Ratajkowski's Hair Care Tips
The brunette beauty often updates her fans with her sultry pregnancy shoots as she shows off her growing belly. Emily Ratajkowski, who is currently expecting her first child with husband Sebastian Bear-McClard, reveals her secret to having voluminous hair despite her pregnancy. Most women experience a large amount of hair fall even during the early stages of pregnancy. For the runway model, she prevents this hair concern by opting for the Kérastase Genesis product line. Ratajkowski, who is also the brand's ambassador, raved about the wonders of Kérastase in addressing hair fall. "I feel really glad that I have the Kérastase Genesis product line, which is designed to help with this," she mentioned in a video, adding, "So, I use the shampoo. It smells really great, which is good since smells can really go one way or the other for me." READ MORE: Ace That Face! The Best Zoom Makeup Tips from Celebrity Makeup Artists
Meghan Markle's $9 Beauty Oil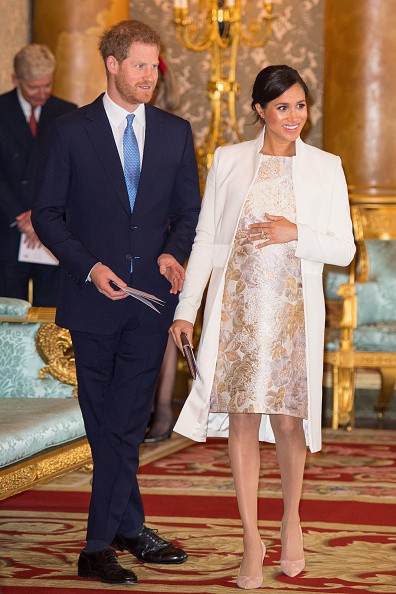 Aside from hair fall, stretch marks are among the most common dilemmas that pregnant women go through. Interestingly, Meghan Markle, who is currently pregnant with her second child, reportedly uses Bio-Oil to keep her stretch marks at bay. In a report obtained by The Sun from Fabulous Online, the outlet explained that the drugstore beauty oil is the Duchess of Sussex's go-to pregnancy product. "Meghan's pregnancy standby is Bio-Oil which is non-greasy and does the job effortlessly without messing up her clothes or five-star sheets," the outlet explained.
Gigi Hadid Goes Clean Beauty
During her recent appearance on Vogue's Beauty Secret episode, Gigi Hadid revealed that she opted for clean beauty products while pregnant with Khai.
The runway model mentioned that she's obsessed with Oliveda, a skincare brand that focuses on olive tree extracts. She shared that she uses the product, especially during summer, to keep her skin moisturized and hydrated.
Miranda Kerr's Secret to Glowing Pregnancy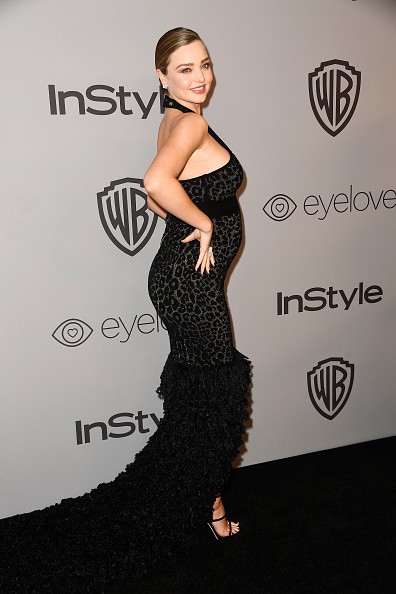 In 2019, Miranda Kerr gave birth to her third child, whom she shares with her husband, Snapchat CEO Evan Spiegel.
At the time, the Australian supermodel shared her secret to achieving glowing skin.
The Kora Organics founder reveals that vitamin C serum is her beauty must-have during her pregnancy. She then massages it to her face using a rose quartz gua sha tool to help depuff her face.
How Khloe Kardashian Fights Stretch Marks
The "Keeping Up with the Kardashian" star often shares her personal moments on Instagram, even her pregnancy journey.
Khloe Kardashian previously revealed that she used body butter and oils to prevent stretch marks.
One of her favorites is the Palmers Cocoa Butter Tummy Butter Stretch Marks Cream, as it has a thick consistency that provides ultimate hydration.
READ MORE: Beauty Tips For Busy Moms: 5 Ways To Keep Skin Healthy & Glowing
See Now: 100 Most Beautiful Women In The World
PHOTO GALLERIES
BEAUTY IDEAS
HOW TO