BEAUTY
Red Light Therapy: 6 Top Benefits for the Face and Body
Feb 24, 2021 07:50 AM EST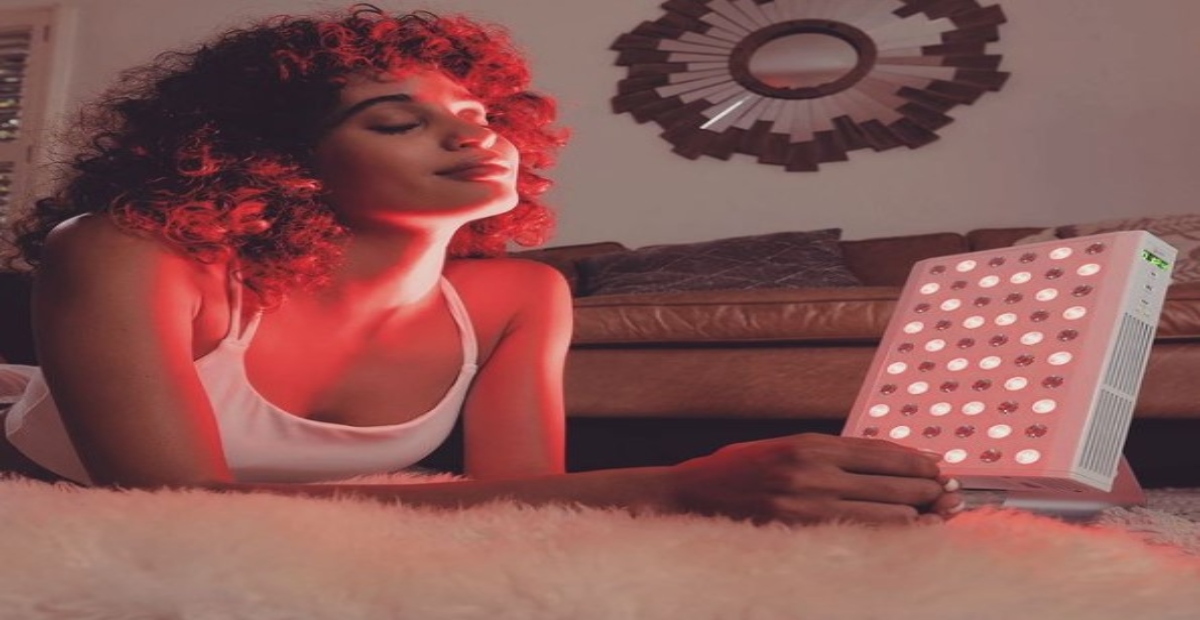 Credit : purify.u/Instagram
Light therapy has been around since the 1800s. According to Byrdie, it was used to treat skin tuberculosis. In the 1980s, NASA also used light therapy to grow plants in outer space. Fast forward to 2021, light therapy in the form of LED masks is quickly gaining popularity. You can find these futuristic-looking devices in dermatologists' offices or purchase them online for home use.
There are also handheld red light devices or even beds for whole body treatments. Board-certified dermatologist Dr. Rhonda Klein tells Glamour that red light therapy or RLT delivers concentrated amounts of natural light into skin and "stimulates the production of collagen, elastin, and fibroblasts." While there are different colors of light and corresponding benefits, red is the most common and has the most benefits for both the face and the body.
Top Six Benefits of Red Light Therapy
Acne Treatment
Dermatologist Dr. Lindsey Zubritsky informs Byrdie that red light therapy is ideal for treating mild to moderate acne. It helps calm inflamed skin, zaps bacteria and decreases redness and oil production. While topical treatments like salicylic acid, benzoyl peroxide and other active ingredients are proven effective against acne, people with highly sensitive skin end up with unfavorable results. The non-topical red light therapy should be more tolerable.
As we age, collagen, elastin, and hyaluronic acid production lower. Based on a 2019 study from The Journal of The American Academy Of Dermatology, red light therapy helps increase the production of collagen, elastin and hyaluronic acid. As a result, skin will be more elastic, fine lines and wrinkles will be diminished, and an improvement in skin texture should be observed.
Cold Sores
Another common skin condition that red light therapy can help with are cold sores or oral herpes. Not only can RLT decrease the pain that comes with cold sores, it can also hasten the healing process.
Pain relief
Red light therapy has been proven effective against pain and inflammation. Glamour mentions that researchers have found RLT to help with back pain, general knee pain, osteoarthritis knee pain, meniscus tears, and rheumatoid arthritis. Research data has led the FDA to approve red light therapy as a treatment for arthritis and other minor pains.
Wound healing
Red light therapy promotes the speedy healing of wounds ala Wolverine. As Glamour confirms, A 2014 study found that red light therapy "increased tissue repair and healing...[plus] beneficial effects on wrinkles, acne scars, hypertrophic scars, and healing of burns."
Muscle recovery and repair
Many athletes and sports therapists rely on red light therapy to help them recover from long hours of play and training. Men's Journal shares that Alberto Salazar, the coach of the US track team in the 2016 Rio Olympics, swore that red light therapy played a big part in the athletes' recovery and healing of injuries. The team even brought along a $181,000 red light bed to Rio.
Thanks to modern technology, red light therapy is now more accessible and affordable for everyone. Best yet, unless you are sensitive to light, red light therapy has no side effects. For home use, Harper's Bazaar recommends CurrentBody LED Light Therapy Mask, MYSKINBUDDY LED Light Therapy Device or the viral Dr. Dennis Gross DRx SpectraLite FaceWare Pro.