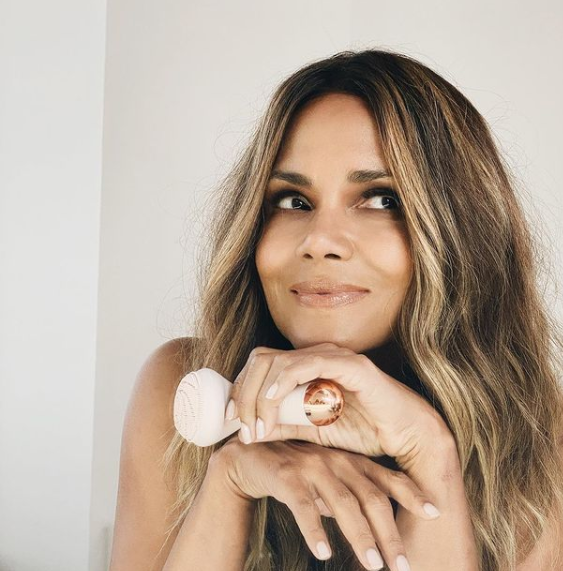 Credit : halleyberry/Instagram
If there's ever a Hollywood star that seems to have defied aging, it's Halle Berry. The 54-year-old actress looks like she's stuck in her 30s. Women's Health agrees that her skin looks better now than in her 20s. Just take a peek at her bare face on her trending Instagram video and you'll marvel at how fabulous she looks without a stitch of makeup on. While A-list celebrities have access to the best skincare products, treatments, and dermatologists, Berry is all praises for her favorite cleansing tool, the Finishing Touch Flawless Cleanse. The Flawless Cleanse is a 100 percent silicone facial cleanser and massager that uses sonic vibration to dislodge and remove dirt, excess oil, and makeup.
According to their official website, the silicone cleansing tool is dermatologist-approved and ultra-hygienic. It features four modes of cleansing and massage and is "designed to stimulate circulation and promote collagen production." If Berry's skin is anything to go by, it's a must-have. She shares that the Flawless Cleanse has replaced her old bristle brush scrub (probably the discontinued Clarisonic) and that she has gifted all her loved ones with the cleansing device last Christmas.
ALSO READ: Dermatologist-Approved Sunscreens For Dark Skin Tones