BEAUTY
Chanel's Lip Scanner App: How To Match the Best Lipstick Shade for Your Skin Tone
Feb 23, 2021 12:48 AM EST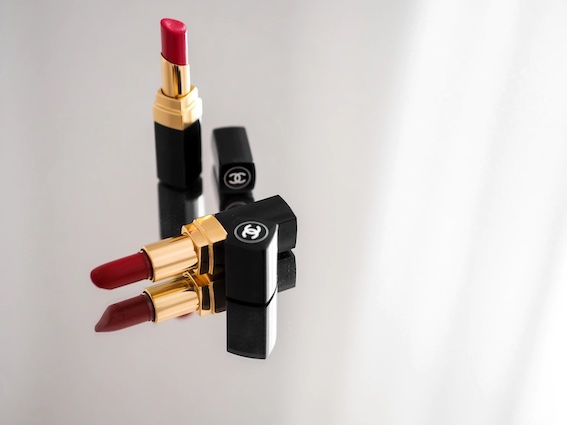 Credit : Laura Chouette / Unsplash
Chanel is redefining the way consumers shop their products through a revolutionary beauty app.
The French fashion house is the latest beauty brand to release artificial intelligence (AI) and virtual reality (VR) devices that offer a first-class consumer experience, using the Chanel Lip Scanner.
What is the Chanel Lip Scanner App?
There's no denying that the beauty industry has been dramatically affected by the global pandemic.
Due to the COVID-19 restrictions, buyers won't be able to swatch or try out products right from the beauty shelves.
This concern pushed some to rely on recommendations shared by their friends, beauty influencers, and even celebrities.
Interestingly, the Chanel Lip Scanner App can virtually allow shoppers to test lip products from over 400 shades.
Said to be the brand's first-ever try-on lipstick app, this is in collaboration between the CX Lab and Chanel Makeup Creation Studio, which is currently available via Apple's App Store in major countries like the United States, France, United Kingdom, Japan, Korea, and 15 others.
Multiple sites mentioned that it took the brand months to build an exclusive algorithm and develop analytical capacity by trying our several facial images.
Moreover, Cédric Begon, Director of the Connected Experience Lab at Chanel, explained to Forbes how they came up with this beauty app.
He revealed that they have worked with Creation Studio and several makeup experts to achieve the "right approach to design" and the "right data set."
"When you try the app, you will see we paid a lot of attention in really finding the closest shade you are interested in when you flash a face of inspiration or an object. If you like this red, you can take a photo. If you are interested in a face-this face can be a movie star, it can be your neighbor, it can be a friend, it can be a photo of someone on social networks-we automatically extract the shade and the finish, and in turn we retrieve immediately the closest product with that shade and this finish in the Chanel range," he furthered.
How Does the Chanel Lip Scanner App Works?
The luxury makeup brand has shifted to using cutting-edge technology to widen the reach of their consumers.
With just the tip of your finger, you can now have the luxury to try out their famous lippies, which include the iconic Rouge Coco #466 Carmen and the cult favorite Rouge Allure Velvet Extreme in 128 Rose Nocturne for that perfect my-lips-but-better shade.
After downloading the app, shoppers can easily access the Chanel Lip Scanner App by clicking the button that allows you to pick your desired color and texture--varying from pink, berry, and red shade.
Once you have selected the perfect shade of your lipstick, you can find their "Virtual Try-On" feature that allows shoppers to swatch Chanel's lip product virtually.