BEAUTY
Hailey Bieber's Hair Color: How to Achieve the Bronde Hairstyle Trend Perfectly
Feb 22, 2021 11:55 PM EST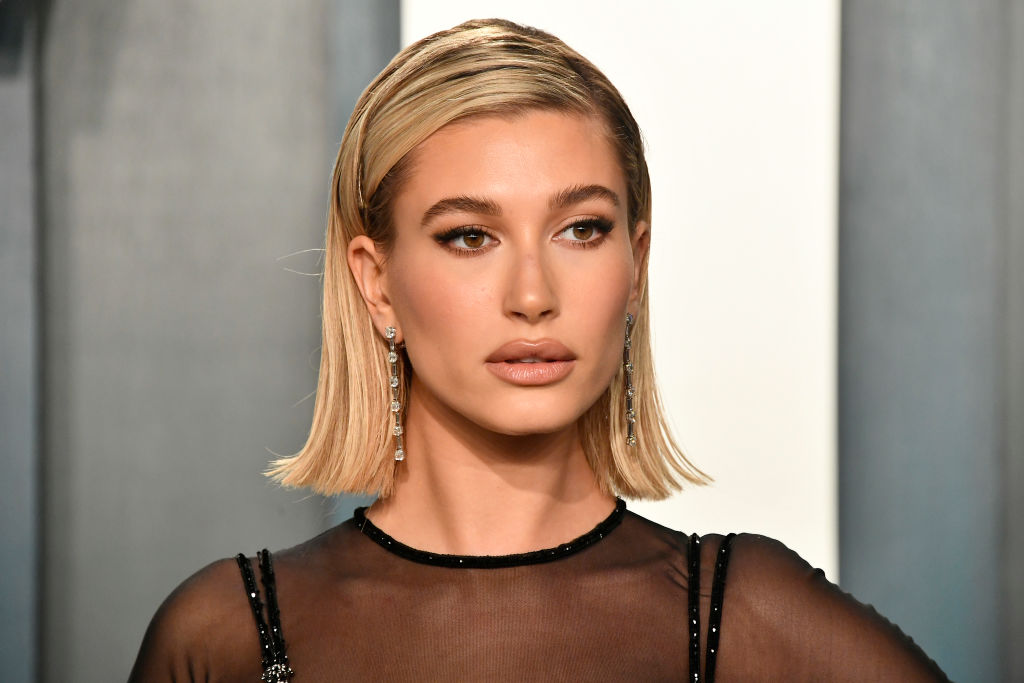 Credit : Frazer Harrison/Getty Images
Hailey Bieber is the epitome of the modern cool girl with her chic and effortless style--from her wardrobe, hair, and makeup.
The 24-year-old model, who came from the famous Baldwin clan, recently surprised her fans with a major hair transformation.
Hailey Bieber's Hair Color is a Mix of Blonde and Brunette Hairstyle
Justin Bieber's wife has officially ditched her signature blonde locks and traded it with the newest hair trend--the bronde!
Bareminerals' newest spokesperson debuted her new do over social media alongside her soft glam look care of makeup artist Adam Burrel.
As for Hailey Bieber's hair color, celebrity hairstylist Amanda Lee and colorist Cassondra Kaeding, whose famous clients include Kylie Jenner, Kendall Jenner, and Olivia Munn, worked their magic to create a soft shade of brown base with blended blonde highlights.
In her previous interview with Harper's Bazaar, the Ivy Park muse spoke about her preference for hair color.
The 24-year-old model considers herself as a daredevil, who is unafraid to try new hairstyles; however, during the quarantine, she revealed that she embraced her natural hair color and opted to take care of her hair.
"I've done a bunch of different things with my hair, it's true, and I always loved being pink," she said, adding, "During quarantine though, I just let my natural hair color grow out, which, I don't think a lot of people know, is quite dark. I really want my hair to be healthy, and I don't want to put bleach on it anymore. I'm just going to let it do its thing for probably the next year or so and see where we get to."
What is Bronde Hair Trend?
This hair trend is considered one of the go-to celebrity hairstyles since it is low maintenance and does not require many salon visits.
Moreover, it is also versatile and suited to all skin tones and hair textures.
Most experts say that bronde is all about the right combination and blonde and brunette hues.
Connecticut stylist and IG hair influencer Jamie Pressman previously told Latest Hairstyles.com the dos and don'ts of this hair trend.
He explained that this technique "requires lifting to a blonde and toning down, although it's more wear and tear on the hair, but it can look so beautiful."
However, he recommends that to achieve that more natural-looking highlights, one needs to "avoid lifting too many levels at one time."
Bronde Hair Trend as Seen on Celebrities
Prior to Hailey Bieber, this hair technique has long been spotted to celebrities and influencers.
Beyonce has embraced this hair trend for the longest time and is pretty much the primary standard of bronde hair, featuring golden hues that complimented her skin tone and hair texture.
Meanwhile, the supermodel turned entrepreneur Rosie Huntington-Whiteley loves the bronde and brown balayage that showcase caramel tones with ash blonde highlights.
On the other hand, the British supermodel and fashion designer Alexa Chung dons this hair trend, featuring blonde espresso balayage. It has a warm tonal shade of chocolate base with strategically-placed blonde balayage.